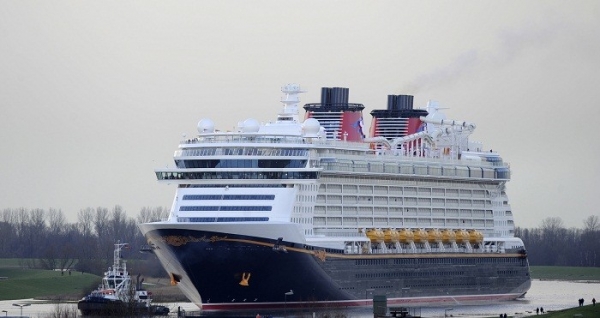 Cruise lines are not required to ave lifeguards, but among recent reports of children drowning on cruise ships and close calls, a major cruise line has started adding lifeguards to its line. Disney Cruise Line now has lifeguards watching over their pools on some ships.
The family-friendly cruise line quietly started adding lifeguards to its fleet starting in late September. The lifeguards are watching over family pools on the Disney Dream and Disney Magic. There are plans to start adding lifeguards to the Disney Fantasy and Disney Wonder as well by mid-November.
The lifeguards on the Disney ships are on duty during normal pool hours. The pool is closed at night but it also closes during spouts of bad weather or during special events in some cases.
Like at many hotels and resorts, cruise ships typically don't employee lifeguards. Yet Disney says it regularly evaluates its onboard practices and make changes when they are needed.
This move comes just six months after a four-year-old boy almost drowned in a pool shortly after boarding the Disney Fantasy. The young boy was found unresponsive and may have had brain damage. In a more recent event earlier in October, a six-year-old boy died after drowning in a Carnival cruise ship pool. Qwentyn Hunter of Winter Garden, Fla., was swimming with his 10-year-old brother when he drowned. He was pulled out by passengers but he was motionless and couldn't be resuscitated.
"Parental supervision is required for children under 13. In this case there was a parent present at the time of the incident. Carnival extends its heartfelt sympathy to the family during this very difficult time," a Carnival spokesperson said at the time.
By Katie McFadden, Travelers Today
For more cruise news & articles go to http://www.cruisecrazies.com/index.html
Re-posted on CruiseCrazies.com - Cruise News, Articles, Forums, Packing List, Ship Tracker, and more