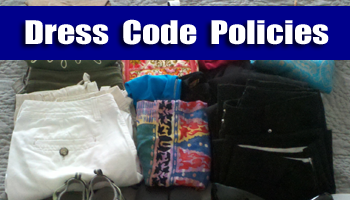 Even as smoking rules get tighter on Disney cruise ships, the dress code is getting looser.
A Disney Cruise Line spokesperson tells USA TODAY the company has begun allowing shorts in the main dining rooms of its four ships — something that has been banned since the line's start-up in 1998.
Disney's website still lists a prohibition on shorts in dining rooms but that is no longer correct and soon will be changing, the spokeswoman says.
The looser dress code applies to the three main restaurants on each Disney ship where the majority of passengers dine in the evening.
Shorts will still be forbidden at Palo, the small extra-charge, adults-only Italian restaurant found on all four Disney ships. Also remaining shorts-free is Remy, the upscale French restaurant on Disney's two newest ships, the Disney Fantasy and Disney Dream. View the two ships' eateries, more in our photo tour.
Dress pants, shirts and jackets are required for men at Remy; jackets are optional at Palo. Women are expected to wear a cocktail dress, pantsuit or skirt/blouse at Remy; a dress or pantsuit is required at Palo.
For in-depth cruise planning information, videos and more, don't miss USA TODAY's new ExperienceCruise site.
By Gene Sloan, USA Today
For more cruise news & articles go to http://www.cruisecrazies.com/index.html
Re-posted on CruiseCrazies.com - Cruise News, Articles, Forums, Packing List, Ship Tracker, and more