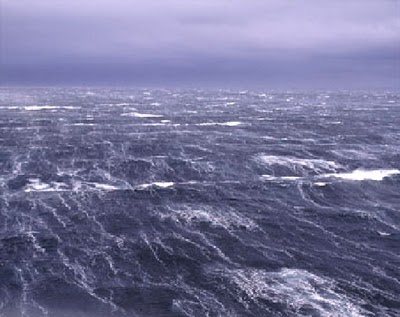 Some people say to be careful what you wish for, because you might get it.
Last week, Bidwell Title owner LaDonna Joyner got her wish to experience a hurricane, but being on a cruise ship encountering Hurricane Sandy's strong winds and high waves wasn't quite what she had imagined.
"Experiencing a hurricane was on my bucket list, but I never expected it to be on water," said Joyner.
The encounter with Hurricane Sandy occurred Oct. 25 and 26 aboard the Disney Cruise Line's new ship, Fantasy, on the return leg of a seven-day trip to the eastern Caribbean.
Joyner was with her husband Greg, their daughter and son-in-law, Krista and Neal Grove, and the Groves' 5-year-old and 18-month-old daughters Tatum and Felicity. Both families live in Chico.
The cruise began peacefully enough on Oct. 20 from Point Canaveral, Fla. Joyner said they went to St. Maarten, St. Thomas, and stopped at St. John on Oct. 24.
The next day, the Fantasy was traveling back toward Florida with a stop at Castaway Cay in the Bahamas, when the captain told passengers the vessel was ordered back to the states.
Sandy had hit Cuba and then the Bahamas before making its way northward toward the Mid-Atlantic coastline.
Joyner said the ship was on the outside edge of the storm, following Sandy between Cuba and Miami.
Friday they really began to feel the storm's impact. It was then that the ship captain told passengers they were in the hurricane.
Joyner said they got a report from the ship's bridge saying waves were from 40 to 50 feet high, with winds up to 65 mph and 70 mph gusts.
"It reminded me of being on an airplane in turbulence," Joyner said excitedly. "The waves were coming toward us. We'd go up and then down — and I'd lose my stomach for a moment — then we'd roller-coaster down."
Things began flying. On one deck, the water in a swimming pool sloshed back and forth and over the side, damaging the interior of the enclosed area surrounding it.
Several times, the ship listed from side to side. When the ship tilted, store shelves toppled over and knocked merchandise onto the floor.
Joyner said at a restaurant on the third floor, "waves would cover the windows."
At times it felt as though the ship would topple over, she said.
Throughout Friday, one thing that helped ease the situation was concentrating on the children. Joyner said the adults were worried, but worked to remain nonchalant to keep the children from being scared.
The youngsters had difficulty walking and standing with the wave action, so Joyner's daughter engaged the girls in a game she named "Fantasy roller coaster."
The worst part of the trip was Friday night, when the ship captain told passengers to stay in their rooms.
"It was too dangerous for people to be out walking around," Joyner said. "We wanted to keep the kids inside, too."
The adults got little sleep that night. The children were thought to be asleep, but Joyner said they occasionally heard giggles.
Although the Fantasy was supposed to arrive in Florida early Saturday morning, it was six hours late, causing the two families to miss their flight back to California.
Joyner said while she wouldn't want to go through the experience again, it wasn't their first cruise and won't be their last. She already has reservations for a 14-night cruise next year.
"We've been cruising for 10 years," she said. "We've been in storms. We've been to Alaska three times and in storms. "We've never been in anything like this."
Although being in a hurricane was an exciting experience at the time, Joyner indicated she has a different perspective in looking back and realizing they could have ended up having to get on life boats and stranded at sea.
"How lucky we were," she said. "As much damage to the ship as there was, I can't imagine it worse ..."
By Barbara Arrigoni, ChicoER.com