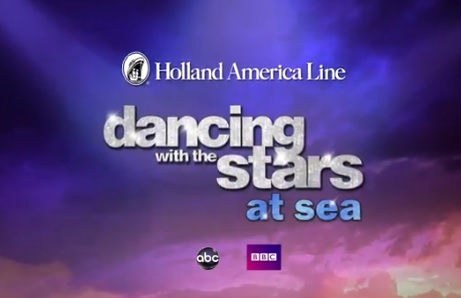 "Dancing With the Stars" fans with a flavor for adventure can now waltz on water with the stars of the show, thanks to Holland America Line.
OTRC.com's Entertainment Guru George Pennacchio shimmied all the way to Seattle, WA to do some Jive talkin' with the familiar faces dancing on board the cruise to Alaska. And yes, they told us a moving ship can be a cha-cha challenge.
"I didn't think it would be that big of an issue, but the other night we were dancing and literally running into each other because it moves so much," said one of the stars on board, gymnast Shawn Johnson, who won Season Eight of "Dancing With the Stars". "I love it, though. It's a beautiful stage and a fun show to do."
Sabrina Bryan and dancing pro Kym Johnson also gave us a tour of the luxurious ship, complete with a spa, fitness center, game room, and first-class restaurants.
"This is where we have our lovely dinners, where the whole cast actually comes," professional dancer Kym Johnson told us. "It's like a big family dinner isnt it?"
But it's not just dancing on this cruise, the cast also works out its comedy chops in the show.
"The great thing about being on the cruise is that after the show, you kind of see everybody and they tell you how great you are! Thanks," chuckled fashion expert Carson Kressley, who competed on Season 13 of the show.
Those fans can also sign up for free dance lessons, and get the chance to compete themselves.
"It's really really fun," laughed Kym Johnson. "Every single night, I've been dancing with passengers!"
"On the last night of the cruise, what we do is a guest competition," said Cruise Director Jason Venner. "We've spent the entire cruise picking six finalists that on the last day all compete for the title of champion."
15 lucky and talented contestants will go on to compete on Holland America Line's Champions Cruise to the Caribbean in January, 2014.
By George Pennacchio, entertainment reporter at KABC-TV, parent company of OTRC.com
For more cruise news & articles go to http://www.cruisecrazies.com/index.html
Re-posted on CruiseCrazies.com - Cruise News, Articles, Forums, Packing List, Ship Tracker, and more