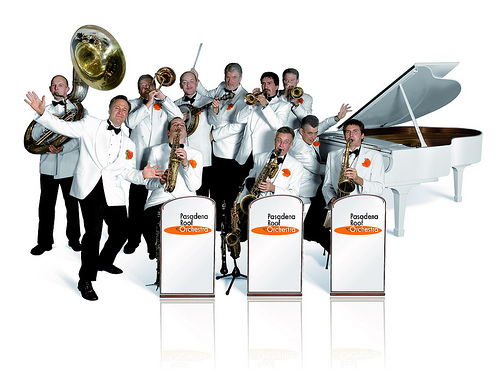 To commemorate Holland America Line's 40th anniversary of its evolution from traditional trans-Atlantic voyages to becoming entirely dedicated to vacation cruising, the premium line's ms Rotterdam is sailing two classic crossings in July 2011.
Rotterdam's nine-day trans-Atlantic sailing departs Rotterdam, the Netherlands, on July 3, 2011, and calls at the traditional crossing departure port of Southampton, England, before heading to New York. The July 12 trans-Atlantic departure returns to Rotterdam from New York over nine leisurely days with a call at Cobh (Cork), Ireland, another time-honored stop on crossings of the past.
"Trans-Atlantic cruises were the foundation of Holland America Line for several decades, and there's still a strong desire from today's travelers who want to step back in time and relive the celebrated days of an elegant crossing or follow in the footsteps of their ancestors," said Richard D. Meadows, CTC, executive vice president, marketing, sales and guest programs. "We're proud to honor our heritage with these two special itineraries, replete with nostalgia-themed menus, entertainment and a host of surprises and keepsakes."
The trans-Atlantic journeys will offer enriching activities, guest lecturers and chefs, complimentary mementos and opportunities to celebrate the line's 138-year heritage. In addition, a bon voyage sail away party, captain's gala party, special entertainers and events ensure that both itineraries will create recollections to last a lifetime. For novices and enthusiasts, Bridge and dance instructors as well as hosts will be onboard.
The celebrated Pasadena Roof Orchestra is scheduled to provide the authentic, big-band dancing sounds of yesteryear for both itineraries. Popular Dutch singing sensation "Frank in Person" plans to dazzle guests with his Frank Sinatra looks, singing style and repertoire from Rotterdam to New York.
Guests seeking to discover more about the company's history can visit the Crow's Nest, which will be set up as a "Museum at Sea" during both crossings, or attend a lecture by a renowned maritime historian.
Bill Miller, considered an international authority on the subject of ocean liners and cruise ships, will be on board both sailings as a guest lecturer. Called "Mr. Ocean Liner," he has written more than 65 books on the subject — from early steamers and immigrant ships to liners at war.
Maritime artist Captain Stephen J. Card also will be on both crossings to discuss his work and his knowledge of Holland America Line vessels. Card is the official chronicler of the Holland America fleet and his paintings, which are showcased on every ship in the fleet — have achieved wide acclaim for their technical accuracy as well as their artistic expression.
Royal Designer of Industry Stephen Payne, OBE, vice president chief naval architect for Carnival Corporate Shipbuilding, will share his nautical knowledge on the July 12 voyage. The immediate past president of the Royal Institution of Naval Architects, Payne was lead designer of Cunard Line's Queen Mary 2. He has been involved with Carnival Corporation ships since January 1985, and in July 2010 he was awarded the title of "Amazing Person 2010" by Solent Education Business Partnership for his work in promoting engineering careers to young people.
Guests looking to sharpen their skills in the line's Culinary Arts Center will have the opportunity to learn from master chefs on both cruises. Dutch Chef Cas Spijkers is scheduled to sail on the July 3 crossing. The author of 10 cookbooks and culinary educator has prepared lavish dinners for the Dutch Royal Family, starred in his own television series, "Cooking with the Stars," and was named as the Netherlands' "Masterchef of the Century" in 1991.
Daniel Orr, chef and owner of FARMbloomington, is scheduled to sail on the July 12 departure. Orr draws from a lifelong curiosity about individual ingredients combined with extensive training in the art of finding food's true essence and flavor. He calls his cuisine "real food for real people."
About Holland America Line [a division of Carnival Corporation and plc (NYSE: CCL and CUK)]
Holland America Line's fleet of 15 ships offers more than 500 cruises 354 ports in 98 countries, territories or dependencies. Two- to 110-day itineraries visit all seven continents and highlights include Antarctica, South America, Australia/New Zealand and Asia voyages; a Grand World Voyage; and popular sailings to ports in the Caribbean, Bermuda, Alaska, Mexico, Canada/New England, Europe and Panama Canal.
Fleetwide, the company features Signature of Excellence enhancements, a commitment totaling more than $525 million, that showcase the Culinary Arts Center presented by Food & Wine magazine — a state-of-the-art onboard show kitchen where more than 60 celebrated guest chefs and culinary experts provide cooking demonstrations and classes — Explorations Cafe powered by The New York Times, Digital Workshop powered by Windows, teens-only activity areas and all new stateroom amenities highlighted by flat-panel TVs and plush Euro-top Mariner's Dream Beds.
World's Leading Cruise Lines
Holland America Line is a proud member of World's Leading Cruise Lines. Our exclusive alliance also includes Carnival Cruise Lines, Cunard Line, Princess Cruises, Costa Cruises and The Yachts of Seabourn. Sharing a passion to please each guest and a commitment to quality and value, World's Leading Cruise Lines inspires people to discover their best vacation experience. Together, we offer a variety of exciting and enriching cruise vacations to the world's most desirable destinations. Visit us at www.worldsleadingcruiselines.com