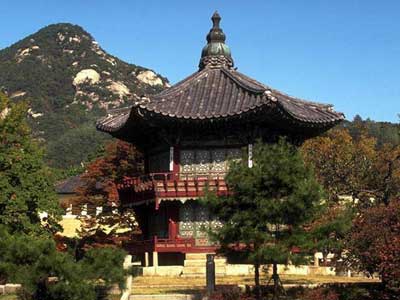 Zaandam's Asia program features seven departures
Holland America Line will enhance ms Zaandam's 2012 Asia itineraries by now offering five 14-Day Asia Explorer voyages. In addition, ms Zaandam will offer one unique 14-Day China and Korea voyage that will sail roundtrip Hong Kong with calls to Incheon (Seoul) and Jeju (Cheju) City, South Korea. The four unique itineraries offered on seven departures range from 14 to 28 days and give travelers ample time to discover the region's historical and cultural landmarks, as well as explore its mystical allure.
"Asia continues to be a 'must-see' destination for our guests looking to explore a culture that is rich in tradition and mystery, combined with modern technology and intriguing architecture," said Richard Meadows, executive vice president, marketing, sales and guest programs, for Holland America Line. "Filled with unique sights, sounds and experiences, we're thrilled to add South Korea to our diverse Asia itineraries."
14-Day Asia Explorer Voyages
Zaandam's five 14-day Asia Explorer voyages sail between Hong Kong and Singapore and feature port calls at Koh Samui and Bangkok, Thailand; Sihanoukville, Cambodia; Phu My and Nha Trang, Vietnam. Departure dates are Jan. 8, Jan. 22, Feb. 5, March 4 and March 18.
14-Day China and Korea Voyage
The 14-day China and Korea voyage departs Feb. 19 and sails roundtrip Hong Kong. Two full days at both Shanghai and Xingang (Beijing) allows ample time for guests to delve into the culture and take advantage of fantastic shore excursion opportunities including the Maglev Train Ride & New Shanghai and the Summer Palace & the Great Wall of China. Additional fascinating ports of call (and maiden calls for the Zaandam) include Incheon (Seoul) and Jeju (Cheju) City known for its idyllic beaches, pine forests and waterfalls.
28-Day Asia Explorer Collectors' Voyage Combines Asia Explorer
and China & Korea
Zaandam's 28-day Asia Explorer Collectors' Voyage from Singapore to Hong Kong departs Feb. 5 and combines back-to-back itineraries for a longer cruise at the best per day value. Guests have the opportunity to enjoy overnight calls at Laem Chabang (Bangkok), Thailand, and Shanghai and Xingang (Beijing), China, as well as extended stays in many of the region's favorite ports of call.
22-Day Japan and Alaska Repositioning Voyage
The 22-day Japan and Alaska voyage departs April 15 from Kobe (Osaka), featuring port calls at Jeju (Cheju) and Busan (Pusan), South Korea and Petropavlovsk (Kamchatka), Russia before crossing over the Northern Pacific Ocean to Vancouver, British Columbia, with stops at Kodiak, Sitka and Glacier Bay National Park in Alaska.
Cruise fares begin at $1,599 per person, double occupancy for the 14-day sailings; $2,099 for the 22-day Japan and Alaska sailing; and $3,399 for the 28-day Asia Explorer Collectors' Voyage sailing.
Engaging Experiences On Board and On Shore
Guest can maximize their experience in Asia by booking notable optional shore excursions, from history and culture to art and cuisine. The Zaandam is the perfect size for premium cruising in Asia. Sea days are an invitation to unwind and rejuvenate. Guests can fill their time with enriching activities such as cooking demonstrations at the Culinary Arts Center, pampering at the Greenhouse Spa & Salon or learning the latest online techniques in the Digital Workshop powered by Windows.
About Holland America Line [a division of Carnival Corporation and plc] (NYSE: CCL and CUK)
Holland America Line's fleet of 15 ships offers more than 500 cruises to 350 ports in more than 100 countries, territories or dependencies. Two- to 110-day itineraries visit all seven continents and highlights include Antarctica, South America, Australia/New Zealand and Asia voyages; a Grand World Voyage; and popular sailings to ports in the Caribbean, Bermuda, Alaska, Mexico, Canada/New England, Europe and Panama Canal.
Fleetwide, the company features Signature of Excellence enhancements, a commitment totaling more than $565 million, that showcase the Culinary Arts Center presented by Food & Wine magazine — a state-of-the-art onboard show kitchen where more than 60 celebrated guest chefs and culinary experts provide cooking demonstrations and classes — Explorations Cafe powered by The New York Times, Digital Workshop powered by Windows, teens-only activity areas and all new stateroom amenities highlighted by flat-panel TVs and plush Euro-top Mariner's Dream Beds.
Worlds Leading Cruise Lines
Holland America Line is a proud member of World's Leading Cruise Lines. Our exclusive alliance also includes Carnival Cruise Lines, Cunard Line, Princess Cruises, Costa Cruises and Seabourn. Sharing a passion to please each guest and a commitment to quality and value, World's Leading Cruise Lines inspires people to discover their best vacation experience. Together, we offer a variety of exciting and enriching cruise vacations to the world's most desirable destinations.