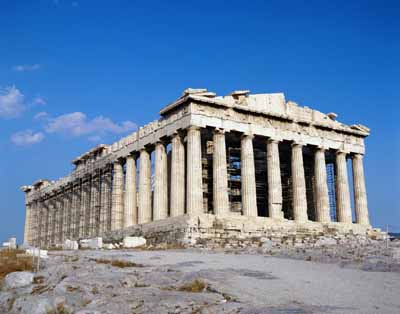 Four Freestyle Cruising Vessels to Set Sail In Europe, Including Two Year-Round, in 2012/13
Norwegian Cruise Line announced its largest European deployment ever for the 2012/2013 season with four Freestyle Cruising ships, including two year-round. Norwegian Spirit will join Norwegian Jade sailing year-round in Europe beginning in April 2012. This is also the first time Norwegian Spirit will sail in Europe offering 12-day Grand Mediterranean voyages in the summer and fall, along with nine-day Canary Islands in the winter and spring. The company's largest and most innovative ship, Norwegian Epic, and Norwegian Sun will continue cruising seasonally from Barcelona and Copenhagen respectively.
These cruises go on sale to Norwegian's top travel partners and Latitudes members (past guests) today, December 15, 2010 and to the general public on Thursday, December 16.
"Europe is one of the world's fastest growing cruise markets and one where Freestyle Cruising is very well received. Given this, we felt it was the right time to deploy four ships, including two year-round, in Europe, marking our largest European deployment in the company's history," said Kevin Sheehan, Norwegian's chief executive officer. "Guests now have the flexibility of embarking from four homeports in Europe sailing to some of the most exciting destinations in the world."
The 2,018-passenger Norwegian Spirit will make her European debut with two memorable itineraries including a 12-day Grand Mediterranean cruise from Venice, Italy and Barcelona, Spain during the summer, and a nine-day Canary Islands cruise from Barcelona through the fall and winter. The 12-day Grand Mediterranean sailings run from April 28, 2012 to October 25, 2012 and begin in either Barcelona or Venice and call on Provence (Toulon), France; Florence/Pisa (Livorno), Rome (Civitavecchia) and Naples, Italy; Mykonos and Athens (Piraeus), Greece; and Istanbul and Ephesus (Izmir), Turkey. The nine-day Canary Islands cruises from Barcelona will sail from November 6, 2012 to April 8, 2013 and call on Funchal, Madeira; Santa Cruz de Tenerife; and Arrecife, Lanzarote, Canary Islands; and Granada (Málaga), Spain. Norwegian Spirit will also sail an 11-day Grand Mediterranean cruise from Barcelona to Venice on July 9, 2012 and a 13-day Grand Mediterranean from Venice to Barcelona on July 20, 2012.
Continuing her year-round sailings in Europe, the 2,402-passenger Norwegian Jade will sail seven unique itineraries with ports of call in Greece, Italy, Turkey, Croatia, Israel, and Egypt from her homeports of Rome (Civitavecchia) and Venice, Italy. Norwegian Jade will continue her popular alternating seven-day Greek Isles and Greece and Turkey cruises departing on Saturdays from Venice from April 28, 2012 to October 6, 2012. The Greek Isles cruises call on Corfu, Santorini, Mykonos and Olympia (Katakolon), Greece. The Greece and Turkey sailings call on Dubrovnik and Split, Croatia; Athens (Piraeus), Greece; and Ephesus (Izmir), Turkey. Since there is no port repetition between the two itineraries, they can be easily combined on most sailings to create a port-rich 14-day European tour.
Also from Venice, Norwegian Jade will sail a six-day Croatia and Greece cruise on July 14, 2012; and an eight-day Greek Isles and Turkey cruise on July 20, 2012, as well as a seven-day Adriatic and Italy cruise on October 13, 2012 with disembarkation in Rome (Civitavecchia).
From Rome, Norwegian Jade will sail alternating 11-day Mediterranean & the Holy Land cruises departing on Saturdays and 10-day Eastern Mediterranean cruises departing on Wednesdays from October 20, 2012 to April 17, 2013. The Mediterranean and the Holy Land cruises call on Alanya, Turkey; Limassol, Cyprus; Haifa and Ashdod, Israel; and Port Said and Alexandria, Egypt. The Eastern Mediterranean cruises call on Olympia (Katakolon) and Athens (Piraeus), Greece; Ephesus (Izmir), Turkey; and an overnight stay in Alexandria, Egypt.
Norwegian's newest and most innovative ship, Norwegian Epic, will return to Barcelona sailing a series of 25 seven-day Western Mediterranean cruises from April 29 to October 14, 2012. The ship will call on Naples, Rome (Civitavecchia), and Florence/Pisa (Livorno), Italy; and Nice (Villefranche) and Provence (Marseille), France. In addition, Norwegian Epic will sail one four-day Western Mediterranean cruise on April 25, 2012.
Norwegian Sun will continue sailing her nine-day Baltic Capital cruises from Copenhagen, Denmark from May 4 to September 7, 2012 calling on Berlin (Warnemünde), Germany; Tallinn, Estonia; an overnight stay in St. Petersburg, Russia; Helsinki, Finland and Stockholm, Sweden. Norwegian Sun will also sail one 14-day Norway, Iceland & Faroe Islands cruise on September 16, 2012 calling on Bergen, and Alesund, Norway; Lerwick, Shetland Islands; Thorshavn, Faroe Islands; Reykjavik, Iceland; Glasgow (Greenock), Scotland and Dublin, Ireland.
In addition, there are five opportunities for guests to have an experience of a lifetime crossing the Atlantic with Norwegian's Transatlantic cruises. Norwegian Epic offers two options: an 11-day Transatlantic from Miami to Barcelona on April 14, 2012 and a 13-day Transatlantic from Barcelona to Miami on October 21, 2012. Norwegian Spirit offers a 13-day Transatlantic from New Orleans to Barcelona on April 15, 2012. Norwegian Sun crosses the Atlantic on April 21, 2012 from Orlando (Port Canaveral) to Copenhagen and back to Miami from Copenhagen on September 30, 2012.
About Norwegian Cruise Line
Norwegian Cruise Line is the innovator in cruise travel with a 44-year history of breaking the boundaries of traditional cruising, most notably with the introduction of Freestyle Cruising which has revolutionized the industry by allowing guests more freedom and flexibility.
Today, Norwegian has 11 purpose-built Freestyle Cruising ships, providing guests the opportunity to enjoy a relaxed cruise vacation on some of the newest and most contemporary ships at sea. The Company has reached an agreement for two 143,000-gross ton vessels for delivery in 2013 and 2014.
Norwegian's largest and most innovative Freestyle Cruising ship, Norwegian Epic, debuted in June 2010. Norwegian Cruise Line is the official cruise line of Blue Man Group, debuting for the first time at sea on Norwegian Epic, as well as the official cruise line of Legends in Concert, Second City® Comedy Troupe, Howl at the Moon Dueling Pianos, Gibson Guitar, and Nickelodeon, the number-one entertainment brand for kids. Cirque Dreams" & Dinner is also featured on board Norwegian Epic as the first show of its kind at sea under a big top.