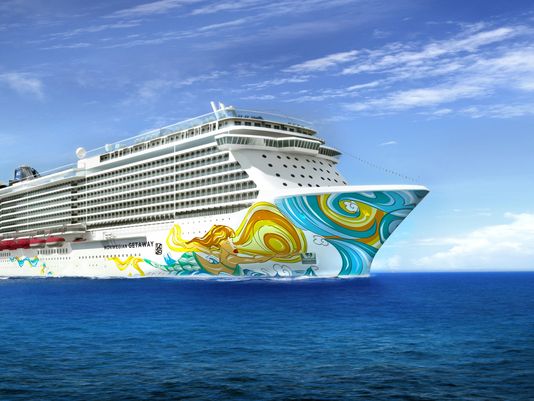 Norwegian Cruise Line today revealed its deployment plan for the summer of 2015, and it looks a lot like the plan for the summer of 2014.
The line says its soon-to-debut Norwegian Getaway will remain in the Caribbean for the summer of 2015, sailing out of Miami. Three other Norwegian vessels will head to Alaska, while four others will go to Europe and two will sail to Bermuda from New York and Boston.
Norwegian also will continue its year-round sailings in Hawaii aboard the Honolulu-based Pride of America. Another vessel, the Norwegian Sky, will continue year-round sailings to the Bahamas from Miami.
Norwegian's Europe deployment for the summer of 2015 will include the Norwegian Epic sailing seven-night Western Mediterranean itineraries out of Barcelona and Civitavecchia, Italy (near Rome) between May 3 and Nov. 22.
The Norwegian Star will return to the Baltic, offering nine-night cruises from Copenhagen to Baltic capitals between May 11 and Sept. 15. The ship also will sail a single 14-night itinerary from Copenhagen to Norway's coast that can be combined with one of the nine-night Baltic capitals cruise to create an extended, 23-day voyage across the Baltic region.
Also remaining in Europe will be the Norwegian Jade, which will sail alternating seven-night itineraries from Venice from April 25 through Oct. 17. The trips will include stops in the Greek Isles and, in some cases, Turkey (for a deck-by-deck look at the vessel, click through the carousel below).
The Norwegian Spirit will offer open-jaw, 12-night Grand Mediterranean voyages from April 25 through Oct. 24 between Barcelona and Venice.
The newly announced sailings are available for booking starting today.
By Gene Sloan, USA Today
For more cruise news & articles go to http://www.cruisecrazies.com/index.html
Re-posted on CruiseCrazies.com - Cruise News, Articles, Forums, Packing List, Ship Tracker, and more