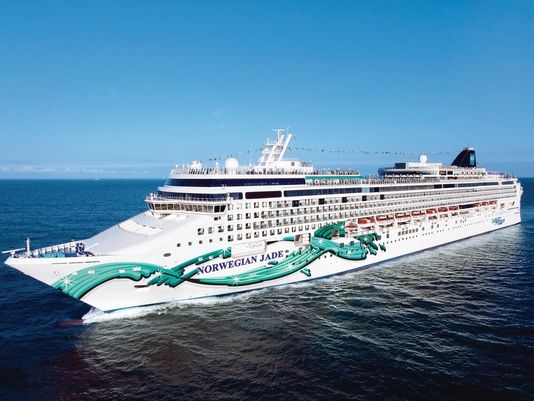 The 2,402-passenger Norwegian Jade will head to Sochi, Russia, to serve as a floating hotel for the 2014 Winter Olympics.
Russian officials said last month they expect to have seven ships docked in the Black Sea city to provide accommodations for thousands of people during the XXII Winter Olympics, Feb. 5-23, 2014.
The Norwegian Jade, which cruises in Europe year-round, has been chartered for the entire Olympic Games time period, a Norwegian Cruise Line spokeswoman said. Because of the charter, the line bumped passengers who had been scheduled for cruises between Jan. 29 and March 1, 2014. The cruise passengers were being offered $50 to $100 in onboard credit on alternative cruises as compensation.
A Costa cruise ship was also booked for the event, according to The Associated Press -- though Costa officials are not yet saying which one.
Ships chartered for the Winter Olympics will be docked at two ports in the Black Sea resort -- one a cruise port and the other a cargo port.
The trend of using cruise ships for Olympics accommodations was established with earlier games in Sydney, Athens and London.
In Sochi, the cruise ships are being chartered by TUI Travel, Europe's largest tour company -- which also operates two German cruise ships under TUI Cruises, a joint venture with Royal Caribbean.
By Fran Golden, Special for USA TODAY
For more cruise news & articles go to http://www.cruisecrazies.com/index.html
Re-posted on CruiseCrazies.com - Cruise News, Articles, Forums, Packing List, Ship Tracker, and more