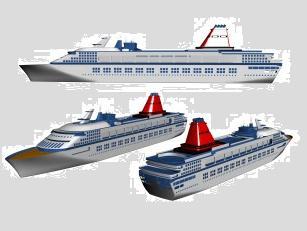 Passage to Africa is offering an expedition to Antarctica, Jan. 8 to 18, 2013, hosted by Michael Lorentz. One of the guides will be Jonathan Shackleton, cousin of the famous Antarctic explorer Sir Ernest Shackleton. Jonathan Shackleton has accompanied 30 groups on trips to Antarctica over the past 15 years as a historian,
guide,photographer and Zodiac driver. Also guiding will be Jonathan Scott, photographer and host of popular TV series, "Big Cat Diary," "Elephant Diaries," "Big Bear Diary" and "Dawn to Dusk." Scott has made 18 trips to Antarctica with his photographer wife, Angie. The Scotts have dedicated their lives to preserving the last great wilderness areas on Earth, particularly big cat territories.
The expedition will employ the small, sturdy M/V Ushuaia with its ice-strengthened hull and anti-roll system. This vessel provides access to areas not possible for the commonly used larger cruise ships. It also carries a fleet of seven Zodiacs that can take passengers to shore from a ship at some distance from the land
The expedition is limited to a maximum of 40 guests. Cost for cabins with private facilities start at $12,475 per person, double, while a suite with private facilities, TV, DVD, fridge and two double beds is $19,245 per person. Prices include hotel, meals, transportation, open bar and shore excursions by Zodiac. For more information on the tour, email theteam@passagetoafrica.com.
Passage to Africa conducts tailor-made safaris in Botswana, South Africa, Namibia and East Africa.