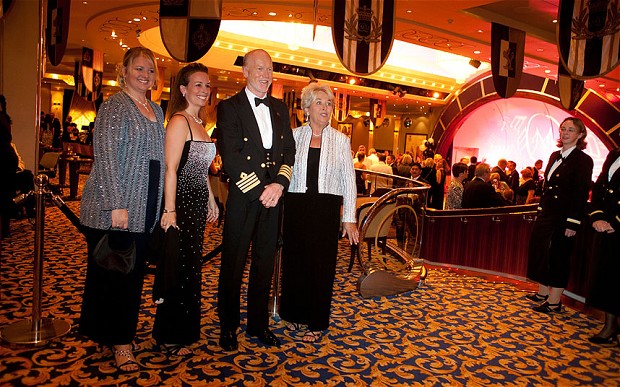 The Cunard Line has loosened its evening dress code to allow more informal nights on its cruise ships.
The British-American cruise line, known for its long-standing commitment to formal dress codes, has refined its evening wear options of 'formal', 'semi-formal', and 'elegant casual' to simply 'formal' and 'informal'.
The new relaxed measures will take effect before its ships the Queen Mary 2, Queen Elizabeth and Queen Victoria begin their sailing seasons in April and May of this year.
Peter Shanks, Cunard's President and Managing Director, said the decision was in response to growing travel trends, "where everything seems to tend towards the casual". Formal dress requirements will now be limited to three times a week on Transatlantic Crossings and twice a week on sailings to the Mediterranean, Scandinavia and beyond.
The formal nights will be accompanied by four or five informal evenings, where ties are now optional but jackets will still be required.
Travellers wishing to opt out of dressing formally will be allowed to access the ships' main buffet restaurants as well as the Winter Garden and Garden Lounge bars, but restricted from entering other areas of the ships.
Research carried out among passengers led the cruise line to continue offering formal nights on board.
"Dressing up heightens anticipation and brings an extra special sense of occasion to an evening at sea. Our passengers tell us it makes all the difference to their enjoyment of a big night out on board," said Shanks.
'Smart casual' remains the dress code of choice by day among Cunard's passengers.
For more cruise news & articles go to http://www.cruisecrazies.com/index.html
By Soo Kim, Telegraph.co.uk
Re-posted on CruiseCrazies.com - Cruise News, Articles, Forums, Packing List, Ship Tracker, and more