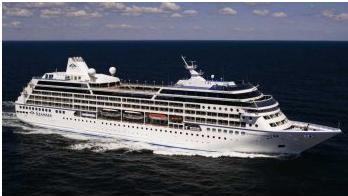 The Philippine coast guard says a fire disabled engines on a foreign cruise ship with about 1,000 people on board and that the vessel is drifting in waters south of Manila.
Lt. Cmdr. Algier Ricafrente says the fire late Friday on the Azamara Quest was immediately put out but one crew member was injured. It left Manila on Thursday. He says there were no other details about the incident.
Ricafrente says two coast guard vessels and a patrol boat are expected to reach the ship late Saturday. He says it was about 75 nautical miles southwest of the Philippines' Tubbataha Reef when the coast guard received the report.
The ship says in a statement on its Facebook page that no passengers were injured and that the vessel is running on emergency power in "calm seas" near Indonesia's Borneo Island.