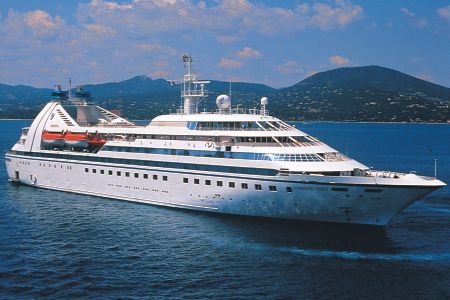 Seabourn announced Monday that it has ordered a new 604-passenger luxury ship that will enter service in spring 2018, quadrupling the cruise line's capacity in less than 10 years.
It will be Seabourn's second ship of that size. The first is to be delivered in late 2016. Both will be built at the Fincantieri shipyard in Italy.
The new 40,350-ton ships, which have not been named, are based on Seabourn's 450-passenger Odyssey-class ships but will have an additional deck, space for 604 guests and expanded public areas.
With the two new ships, Seabourn will have five ships with a total capacity of 2,558 (at two guests per stateroom). Before its first Odyssey-class ship was launched in 2009, Seabourn had three 208-passenger ships. Last year, Seabourn announced it was selling the small ships to Windstar, with the last of them going to Windstar in early 2015.
Seabourn is owned by Carnival Corp.
Read more here: http://www.miamiherald.com/living/travel/cruises/article4233240.html#storylink=cpy
By Miami Herald
For more cruise news & articles go to http://www.cruisecrazies.com/index.html
Re-posted on CruiseCrazies.com - Cruise News, Articles, Forums, Packing List, Ship Tracker, and more