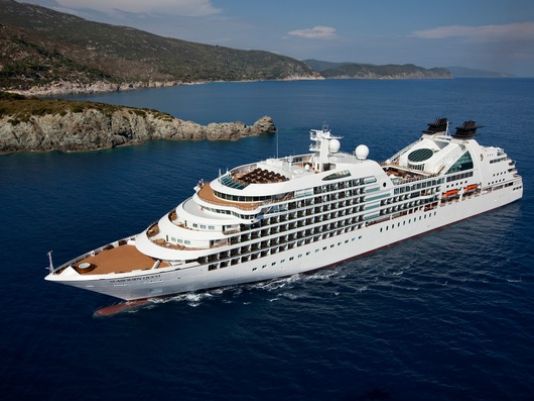 Seabourn has ordered a brand new ultra-luxury cruise ship.
An agreement with the Fincantieri shipyard in Italy will see the development of the fourth in Seabourn's Odyssey-class of ship, following the Seabourn Odyssey (which entered the company's fleet in 2009), Seabourn Sojourn (2010) and Seabourn Quest (2011).
Due to be delivered in 2016, the new, yet-to-be-named ship will be larger than the previous Odyssey-class vessels, at 40,350 tonnes. This extra space will allow the new ship to carry up to 604 passengers – 154 more than the Odyssey, Quest and Soujourn.
Seabourn noted however, that the new vessel will retain the company's high passenger-to-crew ratio, with nearly one staff member for every guest on board. All rooms will feature private verandas.
The new ship will also have one additional deck, offering extra space for the ship's public areas.
"The new ship will continue the evolution that began with Seabourn's fleet expansion, adding modern design elements and innovations consistent with Seabourn's reputation for understated elegance," said Seabourn's president, Richard Meadows.
"With its delivery, the most highly-rated cruise line in the world will also offer travellers the newest fleet of ships in the luxury segment."
The new vessel will boost Seabourn's capacity, following the sale of the Seabourn Pride, Seabourn Spirit and Seabourn Legend vessels to Windstar Cruises. These three ships will leave Seabourn's fleet progressively from April 2014 to May 2015, following which time Seabourn's fleet will be reduced from six to three vessels.
Therefore the addition of the new larger ship will increase Seabourn's passenger capacity by 45%.
By Travel Daily Media
For more cruise news & articles go to http://www.cruisecrazies.com/index.html
Re-posted on CruiseCrazies.com - Cruise News, Articles, Forums, Packing List, Ship Tracker, and more