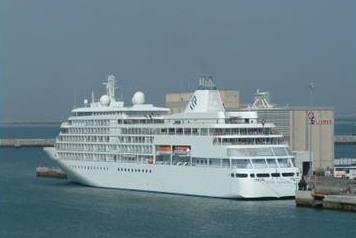 Silversea Cruises is pleased to announce the appointment of Cecilia S. Blevins to the position of corporate and incentive sales director.
Blevins will officially join Silversea on April 2, reporting to Sean J. Mahoney, global vice president of corporate and incentive sales. Based at the company's Fort Lauderdale office, she will be responsible for developing the line's corporate and incentive business and strengthening relationships with meeting and incentive travel partners throughout parts of the United States and all of Latin America.
"We're delighted to welcome Cecilia to our company," said Mahoney. "Her extensive corporate and incentive sales experience within the cruise industry makes her an excellent addition to the Silversea team."
Prior to joining Silversea, Blevins held management positions in corporate and incentive sales at Windstar Cruises and Norwegian Cruise Line. Her career of over 25 years in the travel industry encompasses 17 years specializing in the meeting and incentive market. She received a bachelor of science degree in business management from the University of Tampa. She is an active member of MPI, FICP and SITE.
"I'm thrilled to be joining such a prestigious company," said Blevins. "I have long admired Silversea's commitment to excellence. I look forward to working with the corporate and incentive team and building on their achievements."