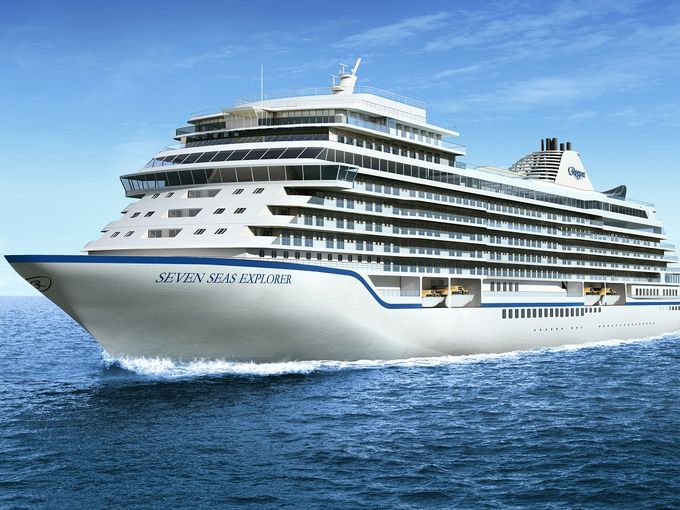 Sophisticated Asian flavors and designs are coming to Regent Seven Seas Cruises with the debut of its new Explorer ship in 2016.
The luxury line has commissioned a new Asian restaurant to be called Pacific Rim, the third specialty restaurant to be announced for the 750-passenger Explorer.
The menu in Pacific Rim will be pan-Asian, with ingredients drawn from culinary traditions in Japan, China and Korea, among other countries. Dishes being considered for Pacific Rim include a miso-spiced black cod wrapped in hoba leaf and grilled Korean barbecue lamb chops with wok-fried beans, eryngii mushroom and gochujang dressing.
Regent is working with design firm RTKL Associates on the interiors of the new ship. The design for Pacific Rim starts with the lobby, where a modern interpretation of a Tibetan prayer wheel gives way to an entry flanked by doors reminiscent of an Asian temple.
Inside, airy floor-to-ceiling partitions formed from a combination of traditional Japanese rain chains suspended from frames and customary Chinese screens will help convey a sense of intimacy, Regent said.
Previously, Regent had announced that Explorer will include Chartreuse, a restaurant described as classic French cuisine with a modern twist, as well as a Culinary Arts Kitchen with 18 cooking stations.
Jason Montague, president of Regent, said the Asian design elements and the "exquisite" menu of Pacific Rim will provide a gourmet-level experience that brings the richness of Asian cuisine to life.
Explorer is currently set to make its first voyage on July 20, 2016 from Monte Carlo to Venice.
By Tom Stieghorst, Special for USA TODAY
For more cruise news & articles go to http://www.cruisecrazies.com/index.html
Re-posted on CruiseCrazies.com - Cruise News, Articles, Forums, Packing List, Ship Tracker, and more