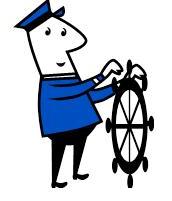 Kid Rock cruises. So do the Backstreet Boys. Now, one of the genuinely iconic musical TV shows will be represented in a weeklong cruise to depart in 2013 from Fort Lauderdale.
The inaugural Soul Train Cruise launches on Feb. 17, 2013, sailing to Grand Turk, San Juan, St. Thomas and Half Moon Cay before returning on Feb. 24. On board, along with the music fans, will be an array of the biggest acts in R&B history:
Patti LaBelle, The O'Jays, Kool and the Gang, Jeffrey Osborne, War, the Spinners, Harold Melvin's Blue Notes, Russell Thompkins Jr. & The New Stylistics, Cuba Gooding Sr. & the Main Ingredient, Gerald Alston (The Manhattans), George Duke and others will perform aboard Holland America's MS Westerdam, a luxury cruise ship with more than two-thirds of the cabins featuring verandas.
A selling point of these cruises is that there's always the possibility of rubbing elbows at least briefly with the talent. After all, everyone is somewhere on board, right?
If you don't manage to hook up for a duet with Patti LaBelle, there are still plenty of options.
The concerts are part of a busy event schedule that includes Soul By The Sea beach parties, a Solid Gold themed ball with the classic Soul Train Line and DJs spinning classic tunes at a bash accessorized by the fashions made famous on the TV series. There also will be opportunities for giveaways of Soul Train DVDs, T-shirts and CDs, as well as world-class meals, another drawing card at sea.
My logic is that the best way to pick a music-related cruise is to imagine how much you would enjoy hanging with the fans attracted by the theme. By that yardstick, this sounds like a fun bunch.
The Soul Train brand, of course, has been part of pop culture since the TV show's debut in 1970 and endures with the Soul Train Awards. Reservations for the cruise may be placed at SoulTrainCruise.com or by calling toll-free to 1-855-768-5872. Early reservation rates start at $1,800 per person and include all meals and entertainment.
Entertainment Cruise Productions, one of the companies behind the cruise, is the force behind 35 other full-ship charter cruises including The Smooth Jazz Cruise: The Greatest Party At Sea (thesmoothjazzcruise.com) and The Jazz Cruise (thejazzcruise.com).