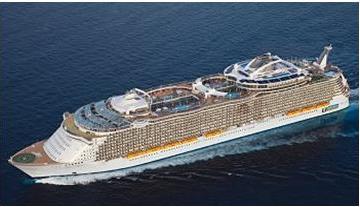 The Coast Guard dispatched a rescue helicopter from Belle Chasse Sunday deep into the Gulf of Mexico to evacuate a man aboard a cruise ship. The man reportedly was suffering stroke-like symptoms, the Coast Guard said in a press release.
Coast Guard MH-65C Doplhin helicopter like this was dispatched Sunday to a cruise ship in the Gulf of Mexico, to evacuate a man suffering stroke-like symptoms.
The Coast Guard received a report at 11:20 p.m., Sunday, that the man was on the Royal Caribbean's Voyager of the Seas.
The agency sent a MH-65C Dolphin helicopter from Coast Guard Air Station New Orleans, which is in Belle Chasse, to evacuate the man. The cruise ship was 132 miles southeast of South Pass, according to the Coast Guard.
The air crew flew the man to Touro Infirmary in New Orleans, the Coast Guard said.
The man's name was not released, and the Coast Guard said his condition was not immediately known.