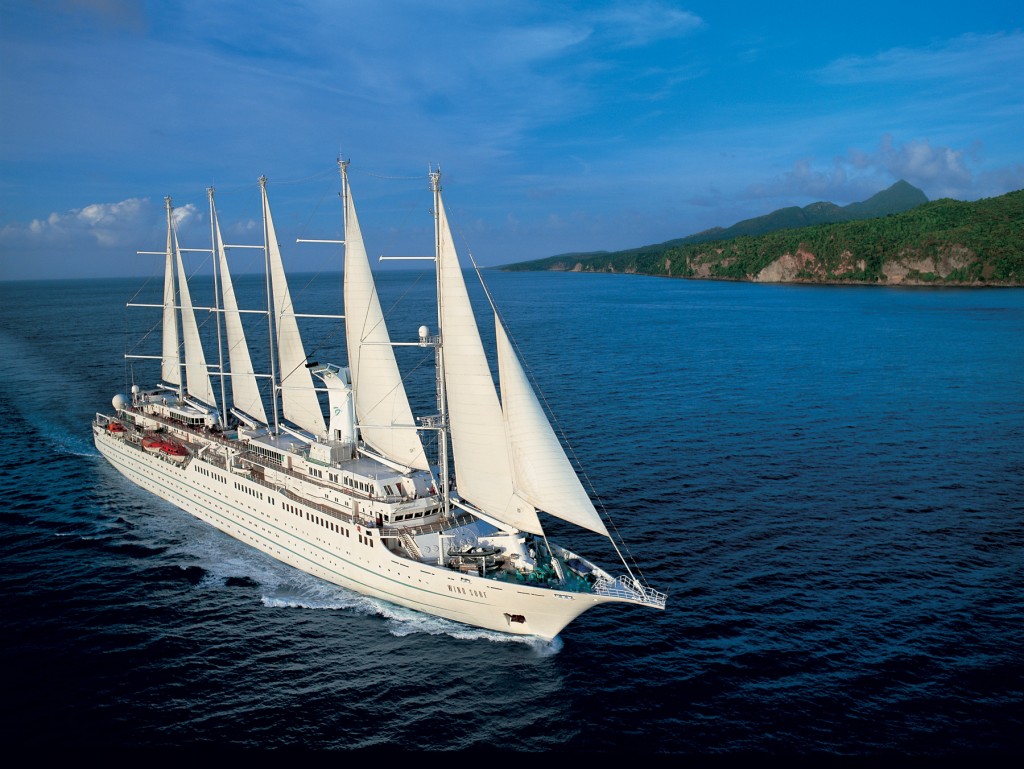 Windstar Cruises is enhancing the luxury small-ship experience by offering two new packages to its Signature Sailings, the company's unique collection of themed cruise and land experiences. Tastes & Traditions of the Mediterranean and Enchanting Castles & Gardens, like all of Windstar's Signature Sailings, are a blend of intimate shore excursions, exclusive onboard experiences, and hotel nights at beautiful properties, pre and post-cruise, all centered around one idea.
Windstar Cruises, famous for sailing to hidden harbors and the secluded coves of the world, has made a commitment to providing the best small-ship cruise experience, revising every itinerary in the past two years and buildings its product development team to enhance the land experience.
"We are constantly striving to provide the best Windstar experience for our guests. These packages are tailored for guests who want a more enriched vacation experience from start to finish," said Hans Birkholz, chief executive officer of Windstar Cruises. "Each Signature Sailing is different; we've taken some of our most popular voyages and added unique aspects to make them a truly once-in-a-lifetime experience."
Windstar's current Signature Sailings features the following:
• Tastes & Traditions of the Mediterranean onboard Enchanting Greece & Amalfi Coast – savor the very best of Greece and Italy from luscious almond wines in medieval Castelmola to the complex flavors of olive oils in ancient Sparta. Guests celebrate every Mediterranean flavor on this culinary exploration.
• Enchanting Castles & Gardens onboard Idyllic British Isles – discover England's exotic gardens and mystic castles with private tours, exclusive five-star dining, and traditional high tea.
• Monaco Grand Prix onboard Yachting the Riviera – experience the world's most legendary auto racing event in Windstar style. Guests gain privileged access to two days of Monaco's legendary Grand Prix, a gala event in town and an awards dinner among other exciting features.
• Legendary Links onboard Gaelic Explorers – golf five premier courses in 10 days while you sail through Scotland and Ireland. This package includes a two-night stay at the beautiful Fairmont, access to a golf pro, and most importantly, plenty of time to play the greens.
• Footsteps of Faith – follow the footsteps of religion through the ages, from the ancient gods of the Greeks and the Egyptians to the sacred places of Judaism, Christianity, and Islam. Ross Arnold, a noted lecturer and expert in world religions, will be onboard to provide meaningful insights in each port.
Source: Cruise Industry News
For more cruise news & articles go to http://www.cruisecrazies.com/index.html
Re-posted on CruiseCrazies.com - Cruise News, Articles, Forums, Packing List, Ship Tracker, and more