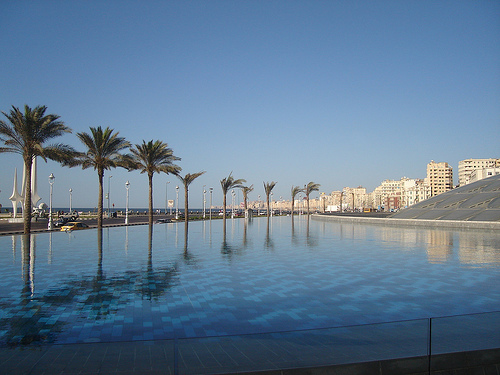 All Modified Cruises Return to Original Itineraries
Princess Cruises has reinstated calls to Egyptian ports on all itineraries where they were previously removed.
In February due to political unrest, Princess modified itineraries for 18 sailings scheduled to call in Egypt through November. The cruises aboard Star Princess, Dawn Princess, Ocean Princess and Pacific Princess have now returned to their originally published itineraries. Princess' first Egypt call is scheduled for May 15.
"The situation in Egypt has calmed considerably since wide-spread protests earlier this year, and the tourist areas aren't currently being affected," said Jan Swartz, Princess Cruises executive vice president. "So we're pleased to tell passengers they can once again plan to experience this country's iconic pyramids and other ancient wonders."
The Egyptian ports of Alexandria and Port Said are part of the two-day Egypt experience included on the line's 12-day Holy Land sailings. Sailings depart from May 7 through November 15, 2011. Passengers currently booked on Holy Land sailings are being contacted with the revised itinerary information.
Princess will continue to monitor the situation in Egypt and consult with various authorities to obtain the latest information and advice.