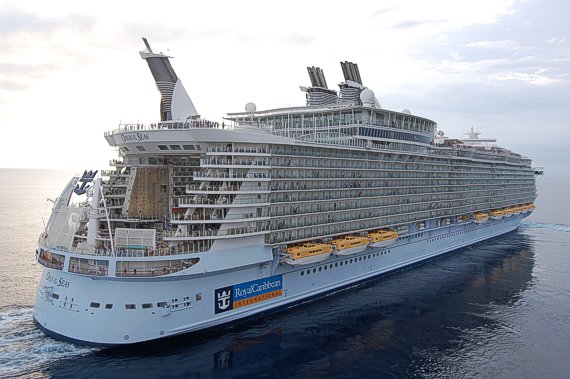 The world's largest cruise ship, Oasis of the Seas, will offer cruises in Europe for the first time in autumn 2014, including making its first ever port of call into Southampton on 15 October 2014, Royal Caribbean International said in a statement.
The UK is the second biggest source market for Royal Caribbean International after the US.
Oasis of the Seas will leave Port Everglades in Fort Lauderdale, Florida, its home port since December 2009, on 1 September 2014 on a 12-night eastbound transatlantic cruise to Barcelona. The ship will return to Port Everglades on a 13-night westbound transatlantic cruise on 14 October 2014, departing from Rotterdam in the Netherlands and calling into Southampton on 15 October 2014 where UK guests can join the ship to sail across the Atlantic.
When Oasis of the Seas arrives in Southampton, it will be 40 per cent larger than any other cruise ship to ever dock in the UK and will join two further Royal Caribbean International cruise ships based in the port.
Jo Rzymowska, associate vice president and general manager, Royal Caribbean International, UK and Ireland, explains: "Oasis of the Seas sailing from Southampton is going to be the hottest ticket in town. Bringing the world's largest and most innovative cruise ship to Europe, and specifically the UK and Southampton, is testament to how much the cruise industry has grown. When Oasis of the Seas was launched, the ship was a real game-changer for the cruise industry and it continues to be one of the most innovative holiday resorts in the world. Royal Caribbean International is proud to have a long heritage of ships calling in and based from Southampton and we're very excited to add Oasis of the Seas to this."
By Kari Reinikainen, Cruise Business Review
For more cruise news & articles go to http://www.cruisecrazies.com/index.html
Re-posted on CruiseCrazies.com - Cruise News, Articles, Forums, Packing List, Ship Tracker, and more