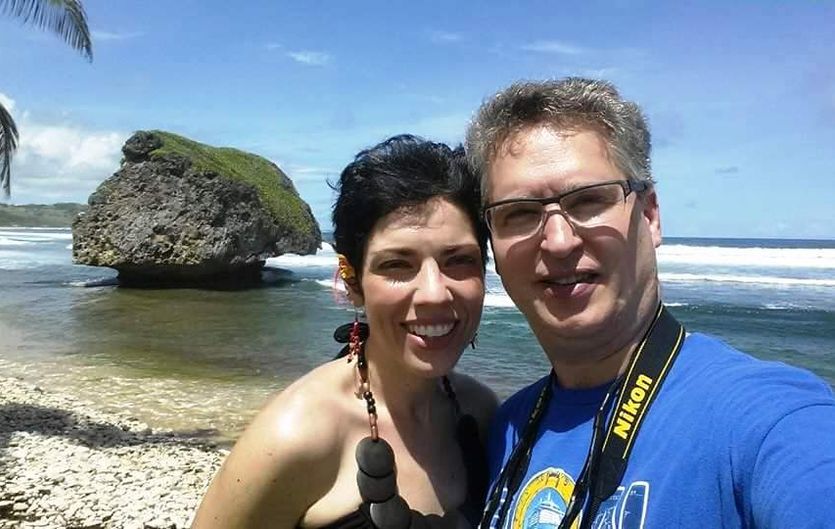 An Ohio couple claims they were "held hostage" on a recent Royal Caribbean cruise because a private joke was mistaken as a suicide threat.
Former Dayton resident Michele Baker told this reporter that she said, "Maybe I could go overboard and a dolphin could take me back to shore," in a private conversation with her husband after he was nearly detained and arrested by Port Authority for a gun magazine that he had forgotten to take out of his bag.
A security guard overheard Michele's comment, reported it and she was placed on suicide watch.
"It's beyond me how anybody could think that a private conversation between a husband and wife joking around with each other after a very stressful day could be taken as a suicide threat," Baker said.
The couple was moved from their $3,000 suite with a balcony to a much smaller, inside room with no windows, hangars, silverware or anything else that could be used for self-harm. A security guard stood watch outside the door for 36 hours.
"If she tried to leave, they would have thrown her back in," Baker's husband, Tim Baker, said.
Michele and Tim Baker, who live in Hilliard, said they were ordered off the ship at the first port in Bermuda, where they caught a flight back to the United States.
They said they spent about $5,000 with everything that happened.
Officials with Royal Caribbean International did not return phone calls or respond to email requests for comment.
By Lauren Clark, Palm Beach Post
For more cruise news & articles go to http://www.cruisecrazies.com/index.html
Re-posted on CruiseCrazies.com - Cruise News, Articles, Forums, Packing List, Ship Tracker, and more