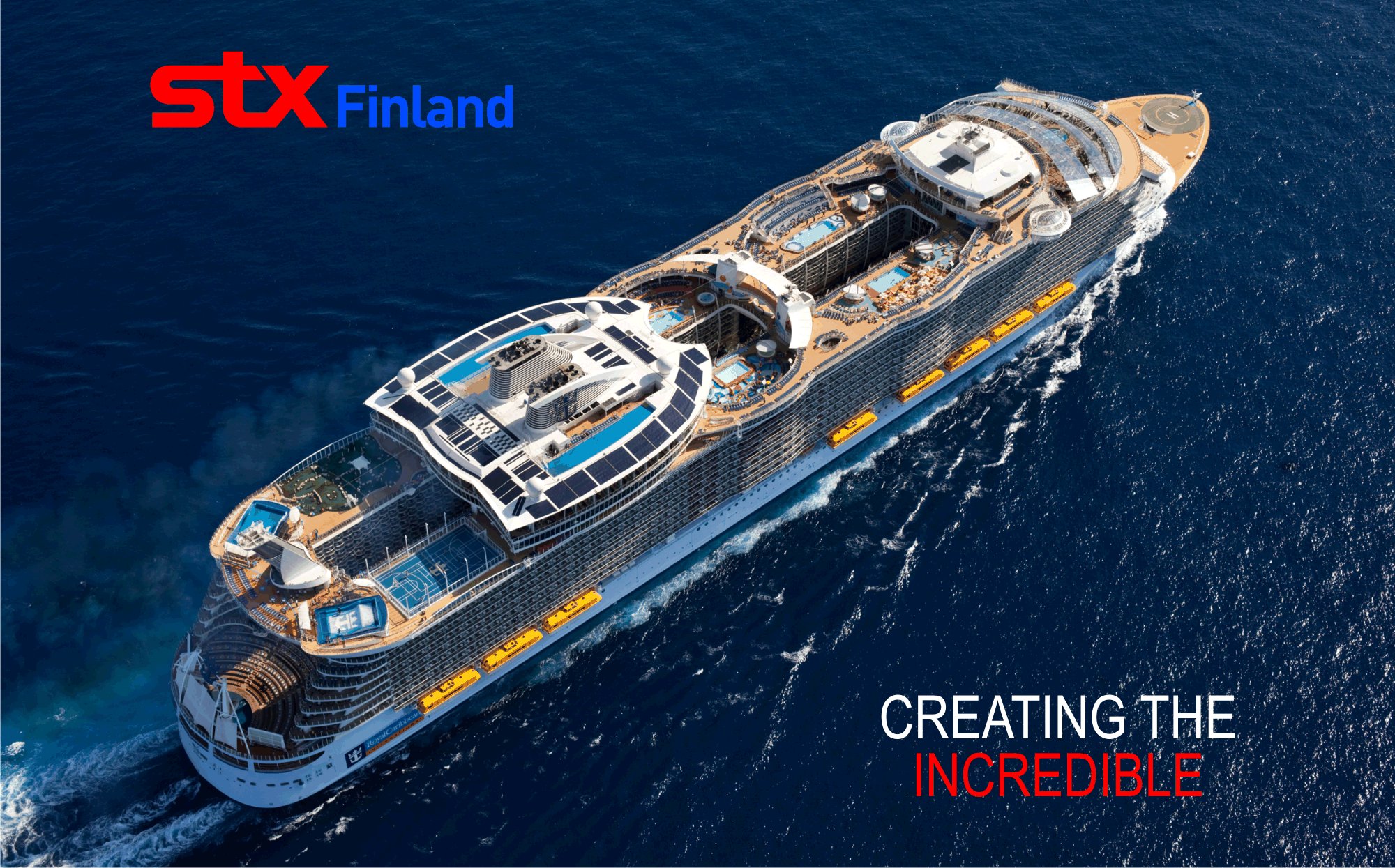 Royal Caribbean Cruises Ltd (RCCL), the second largest cruise shipping group in the world, is reportedly close to placing an order for a third Oasis class cruise ship with STX Finland's Turku shipyard, a Finnish media report says.
The fate of the project depends largely on finance and the Finnish government's economic affairs committee will discuss the matter in its meeting tomorrow Thursday, the Turun Sanomat daily reports. It does not disclose the source of its information.
STX Finland, which is part of the South Korea based STX Business Group's STX Europe shipbuilding unit, has built two 226,000 gross ton Oasis class vessels for Royal Caribbean International, the contemporary market unit in the RCCL group.
Both vessels operate year-round in the Caribbean and the US source market has performed quite well in recent times is terms of yields and booking levels, cruise industry companies have said.
By Kari Reinikainen, Cruise Business Review