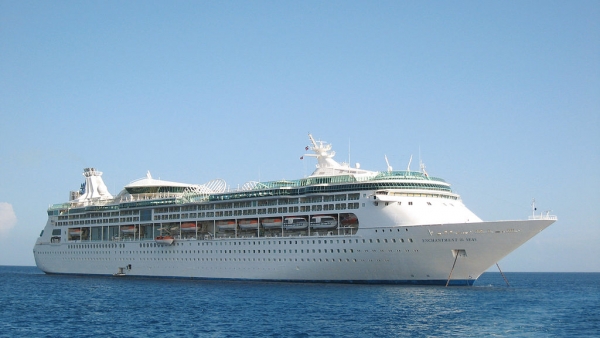 More bad news for smokers. Another cruise line has banned smoking from all cabin balconies.
Royal Caribbean is the latest cruise line to ban smoking on cabin balconies. The new rule will apply to all ships except those based out of Asia.
The ban on Royal Caribbean ships will go into effect starting January 1, 2014 and the ban will take place across a 21-ship-flee, according to x. Passengers won't be tempted to break the ban as those caught smoking on a cabin balcony will be hit with a $250 fine. Smoking was already banned inside all staterooms, but the cruise line is the latest of several that are starting to ban smoking on the balconies outside of cabins.
Smokers will have a difficult time finding a smoke to light up on a cruise ship as smoking is also banned in all public areas except for the Casino, the Connoisseur Club on select ships and on the starboard side of all ships' outer decks.
Royal Caribbean released a statement about the decision on its website, saying, "After careful consideration and review of guest feedback, Royal Caribbean International has adjusted its smoking policy on its fleet of 21 ships. Effective January 1, 2014, all indoor public spaces will be smoke-free on all ships with the exception of those sailing in Asia. Smoking will not be permitted in any interior space, including but not limited to restaurants, theater, bars, lounges, corridors, elevators, staterooms and stateroom balconies."
Several other cruise ships have also implemented similar rules. Most recently, Cunard and Seabourn tightened their rules on smoking and P&O Cruises and Disney Cruise Line announced the ban on balcony smoking last month.
Not every cruise line has banned smoking on cabin balconies yet. Carnival and Norwegian Cruise Line still allow passengers to light up.
By Katie McFadden, Travelers Today
For more cruise news & articles go to http://www.cruisecrazies.com/index.html
Re-posted on CruiseCrazies.com - Cruise News, Articles, Forums, Packing List, Ship Tracker, and more