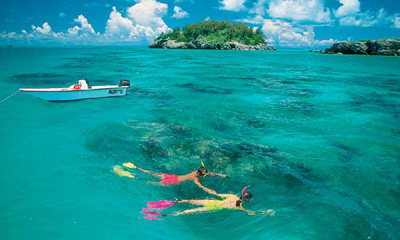 Royal Caribbean International will reduce its Bermuda sailings from Baltimore on the Grandeur of the Seas next year.
The Grandeur will alternate Bermuda and Bahamas cruises instead of exclusively sailing to Bermuda.
"Grandeur of the Seas will call at King's Wharf [in Bermuda] on 15 sailings that stay one or two nights in port," Royal Caribbean said in a statement. "While Bermuda continues to be a great destination for our guests, we also have received feedback that they want more variety of destinations from Baltimore."
Next year, the Explorer of the Seas will call in Bermuda on 26 sailings from Bayonne, N.J., as originally planned.
Norwegian Cruise Line's new ship, the Breakaway, will sail Bermuda cruises from New York when it enters service next April.
At least four major cruise lines have reduced Bermuda cruises in the past two years. Princess, which called in Bermuda 10 times in 2011, scheduled just two Bermuda cruises in 2012.
Holland America Line will not return to Bermuda on regularly scheduled cruises after the 2012 summer season. The Veendam currently sails to Bermuda from New York.
Carnival ships visited Bermuda 16 times in 2011, but just once this year.
By Gay Nagle Myers and Jerry Limone, Travel Weekly