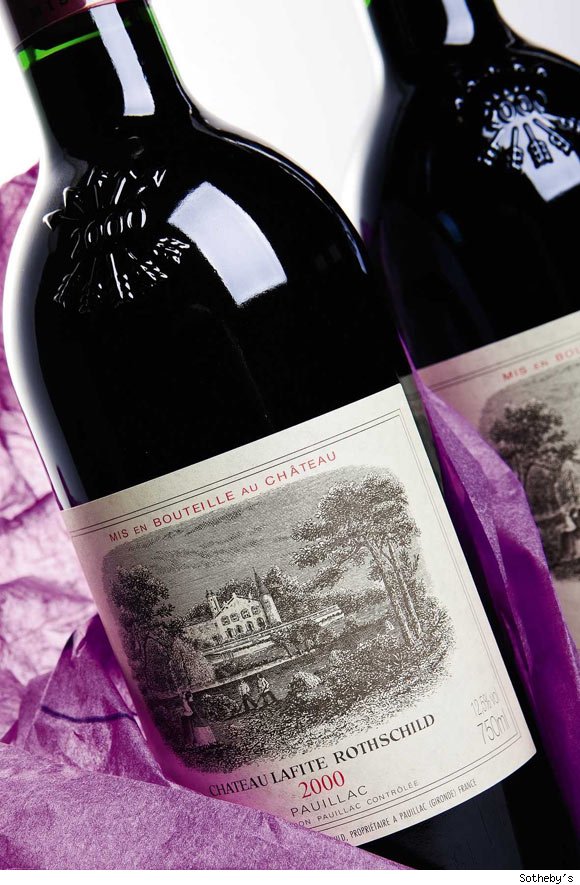 Royal Caribbean International is launching a series of experiential beverage programs through a partnership with renowned French winemaker Domaines Barons de Rothschild (Lafite). The program debuted in December aboard the new Allure of the Seas and will be deployed fleet-wide by the end of the first quarter 2011. The hour-long Lafite Wine Experience features a tasting of four wines from the winemaker's Reserve Speciale series and is available for $29 per person.
Led by a Royal Caribbean cellar master, the Lafite Wine Experience aims to expand guests' understanding of several of the growing regions in Bordeaux and how its soil cultivates the grapes and elevates the wines' bouquet. Along the way, guests will learn about food pairings and have an option to purchase a two-bottle gift set to take home in addition to the information kit they will receive during the program.
Although the Chateau Lafite first growth wine is not part of the tasting during this 'wine tour' of Bordeaux, participants will sample Reserve Speciale Bordeaux Blanc and Rouge, progressing to Reserve Speciale Medoc and culminating in Reserve Speciale Pauillac.
The program can be booked onboard or in advance through www.royalcaribbean.com/precruiseplanner.