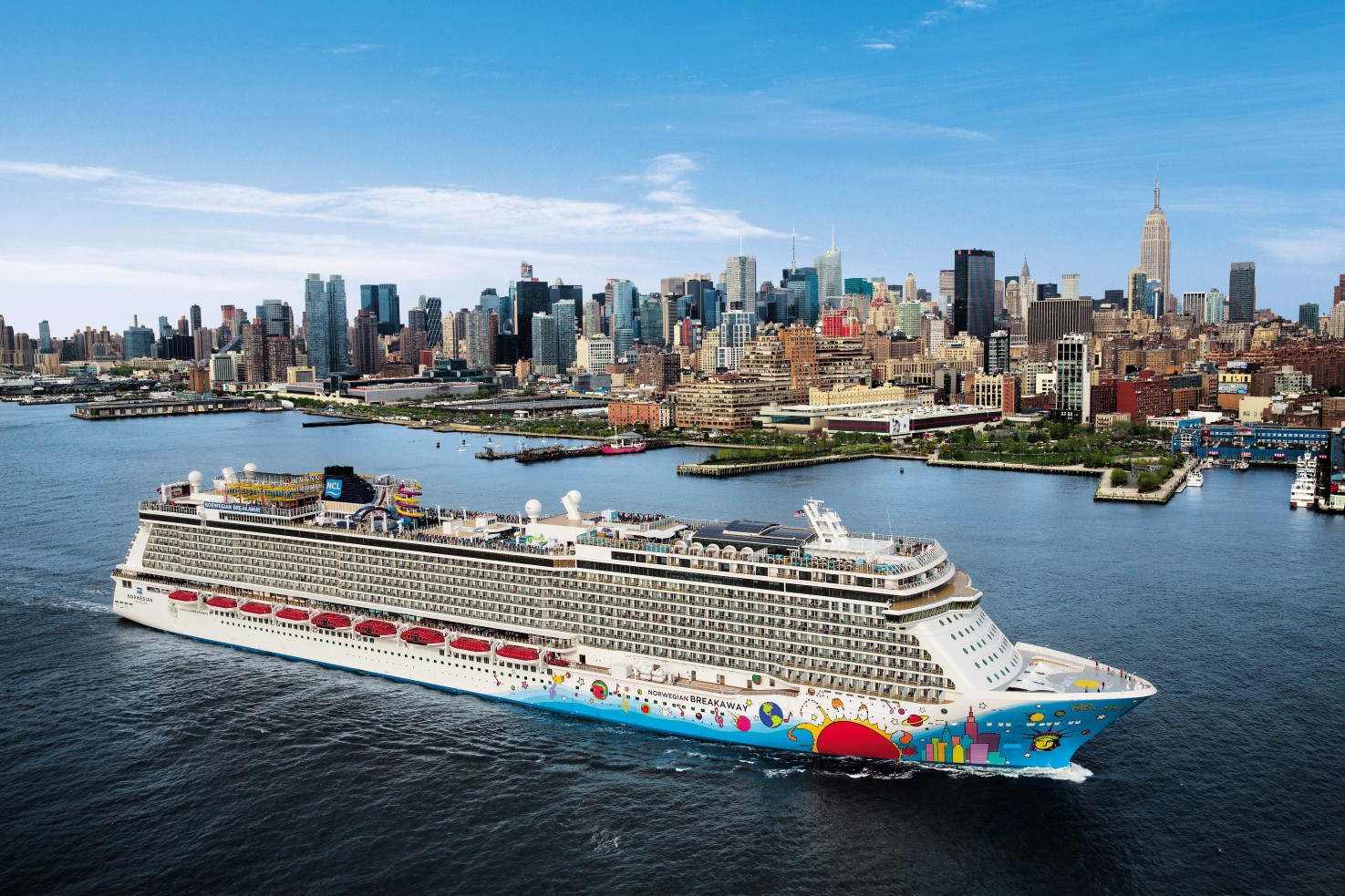 At first blush, the end of "cruises to nowhere" seemed like a cut-and-dried issue, with the industry simply responding to a new regulation.
In a statement last week, CLIA said, "… beginning in 2016, in compliance with U.S. laws and regulations, foreign-flagged cruise lines operating out of U.S. ports are not to offer cruises for sale that do not include a call in a foreign port."
However, a closer look at the history of cruises to nowhere from U.S. ports suggests that they have probably long been in technical violation of existing immigration laws.
Individual cruise lines last week said they were canceling their cruises to nowhere because of ship clearance "changes."
"Due to recent changes in how ships are cleared into and out of the United States by U.S. officials, certain short-duration cruises without a foreign port of call are subject to itinerary changes beginning in 2016," Carnival said in a statement. "Unfortunately, this means that we will not be permitted to operate cruises-to-nowhere."
Norwegian Cruise Line's statement said basically the same thing, adding that three two-day cruises on the Norwegian Breakaway in early 2016 "were affected by this change and will be cancelled, with guests receiving a refund."
But according to U.S. Customs and Border Protection (CBP), the federal agency that controls the entry and exit of foreign nationals to the U.S., it is simply enforcing longstanding rules.
The majority of cruise ship crew are foreign nationals, and many hold D-1 visas, making them eligible to, in the words of a CBP statement, "serve as a crew member on a vessel only if the crew member 'intends to land [in the U.S.] temporarily and solely in the pursuit of his calling as a crewman and to depart from the United States with the vessel.'"
CBP said it "has long explained that 'cruises to nowhere' do not 'depart' [the U.S.] because they do not land in a foreign port or territory. Therefore, D-1 visa holders are not eligible to serve as crew members aboard 'cruises to nowhere,' and such cruises must be staffed by U.S. citizens or lawful permanent residents authorized to work in the United States."
As for how it happened that cruise lines have been offering cruises to nowhere for as long as they have, it could be simply that ignorance was bliss.
"It was never even brought up, to my recollection," said Rod McLeod, a former cruise executive at various times with Carnival Corp., Royal Caribbean Cruises Ltd. and Norwegian Cruise Line. "We knew what our visa requirements were for our crew members. That was clear, and we were very careful with that. ... It was never brought to my knowledge or attention that this was in any way in violation or required an exemption."
McLeod said cruise lines have always been very aware of the Passenger Vessel Services Act (PVSA) of 1886, which requires that foreign-flagged ships sailing from one U.S. port to another stop in a foreign port. For example, a roundtrip California-to-Hawaii cruise might stop in Ensenada, Mexico, while cruises to Alaska from Seattle generally stop in Vancouver. But neither of those constitutes a cruise to nowhere because passengers are transported between U.S. ports via a foreign port.
What the cruise lines are now calling a "change" arose from a ruling in a 2014 federal lawsuit filed by Bimini Superfast Operations, operator of the Resorts World Bimini Superfast, a ship owned by the Asian casino giant Genting.
In 2013, Bimini Superfast began offering gambling-focused cruises to nowhere from the Port of Miami, with crew members holding D-1 visas. Bimini Superfast found itself in trouble when it tried to expand its cruise-to-nowhere operations to sailings out of Fort Lauderdale's Port Everglades.
At that time, CBP officials told the cruise line that in order to operate cruises to nowhere, they must "employ persons legally authorized to work in the United States, since such cruises did not touch a foreign port." That ruling was upheld by a U.S. District Court judge in 2014.
The results of that ruling are now trickling down to the major cruise lines.
"A cruise to nowhere is a domestic form of travel," a CBP spokesperson said last week. "The laws governing what visa is needed to be able to work aboard a cruise to nowhere have been in place and enforced since 1955. Since the legal case of Bimini SuperFast v. Winkowski, CBP has been working closely with the cruise-line industry to ensure that we are holding all cruise ships to the same standards."
While the ruling has little impact on the industry because cruises to nowhere are a tiny percentage of the lines' overall cruise product, they do serve a purpose.
Norwegian President Andy Stuart told Travel Weekly earlier this year regarding the Norwegian Breakaway's two-day cruises to nowhere that "lots of people do it as a taster."
"People who cruise bring [non-cruisers]," he said. "It's a good way for people who are unsure to get off the fence."
Depending on the extent to which the rules are enforced, travel agents could end up being affected more than consumers. It was not entirely clear last week if the rules would prohibit cruise lines from offering nonrevenue cruises to nowhere, such as the ones that they offer to introduce new ships.
Cruise lines often bring new vessels to markets like New York and organize preview cruises to nowhere so that travel sellers can become familiarized with the product before selling it to their clients.
CLIA's statement said that the rules applied to "cruises for sale that do not include a call in a foreign port," which would seem to suggest that inaugurals and other nonrevenue sailings could be exempt, but a CBP spokesperson said the rule would "apply to all cruises leaving U.S. ports as it pertains to the visa status of the crew members."
McLeod said he guessed that cruise lines would adapt either by holding such events on the pier, where they won't be able to open their shops or casinos, or by perhaps asking for exceptions when they are introducing new vessels.
The CBP, which has a long relationship with the cruise lines, understands that these sailings are special events and unlike with Bimini Superfast do not constitute its business model.
"If you're a good citizen like Carnival Corp. or Norwegian or Royal Caribbean, and you want to offer a nonrevenue cruise, you can file and ask for an exception," McLeod said.
Source: Johanna Jainchill (Travel Weekly, June 21, 2015 "Customs Says Cruises to Nowhere Were Never Legal")
Re-posted on CruiseCrazies.com - Cruise News, Articles, Forums, Packing List, Ship Tracker, and more.
Please visit CruiseCrazies.com for more cruise news & articles.
Featured photo credit: Norwegian Cruise Lines