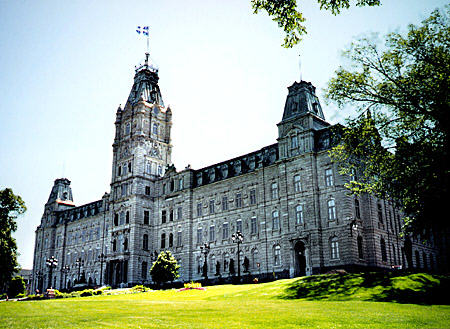 According to the Cruise the Saint Lawrence Association and Martin Lachance, product manager, Greater Quebec Tourism Bureau, Quebec City will have welcomed 85,000 cruise passengers by the end of 2011.
Almost half of those passengers are from turnarounds, and for 2012, Quebec City is expecting 100,000 passengers.
"But, we are aiming for more," Lachance noted, who also said his goal is to boost cruise operations in Quebec, which only accounts for a small piece of the global cruise market.
Quebec City will host the 2012 Cruise Canada New England Symposium, June 12-14, 2012.
Local authorities, including the Greater Québec Tourism Bureau and members have agreed to commit a combination of enhanced efforts and increased funding. The investment, at $1.9 million, will make it possible to spur regional marketing initiatives over a period of three years.
Funds will be used to improve marketing, boost the tourist supply and promote local buying.