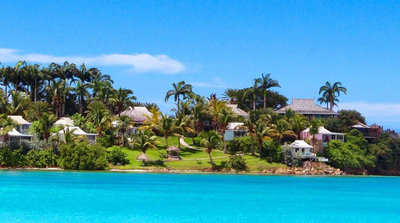 Antigua and Barbuda is looking to continue the rapid expansion of its cruise sector.
That was the top priority for the destination throughout a series of high-level one-on-one meetings at the Seatrade Cruise Global Tradeshow, held in Florida last week.
The islands' delegation consisted of officials from the Antigua and Barbuda Tourism Authority, Antigua and Barbuda Port Authority, St. John's Development Corporation and private sector industry tourism.
Antigua is inaugurating its fifth and sixth cruise berths, which will give the destination the ability to accommodate the largest classes of cruise ships currently being built.
The $30 million fifth berth, which is being built by Meridian Construction, is slated to be ready in time for the start of the 2018-2019 season in October.
It's part of a wider push to improve cruise infrastructure in Antigua, particularly in the capital of St John's, which has seen large-scale investment.
"This will ensure continued partnership and growth in the development of mutually profitable relationships with the many cruise lines that call on Antigua and Barbuda" said Colin James, CEO of the Antigua and Barbuda Tourism Authority.
By Dana Niland, Caribbean Journal
Re-posted on CruiseCrazies.com - Cruise News, Articles, Forums, Packing List, Ship Tracker, and more
For more cruise news and articles go to https://www.cruisecrazies.com