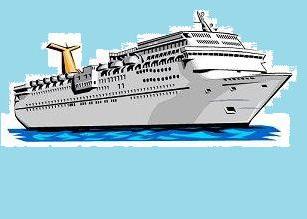 SYDNEY, March 29 (UPI) -- New giant-size cruise ships may be unable to dock in Sydney because they are too large to get under the famed Harbour Bridge, Australian officials said.
An alternative plan had been to allow them to dock at the naval base on Garden Island, the Sydney Morning Herald reported. But a review by Allen Hawke, a former Defense Department secretary, concluded that would interfere with naval operations.
Hawke suggested other options, including providing a mooring space near the Overseas Passenger Terminal or allowing cruise ships to use the cargo port at Botany Bay.
Ann Sherry, chief executive of Carnival Australia, said neither would work because passengers prefer ships to be at a dock and not moored offshore -- and because Botany Bay is unappealing. Bringing passengers in from a moored ship is also time-consuming and expensive, she said.
Industry executives said one-third of the cruise ships that are likely to visit Sydney will be too big for the Harbour Bridge by 2015. Sherry said she sees no reason why the industry and the navy could not co-exist.
''It's nonsense to say you can't have the two together,'' she said.