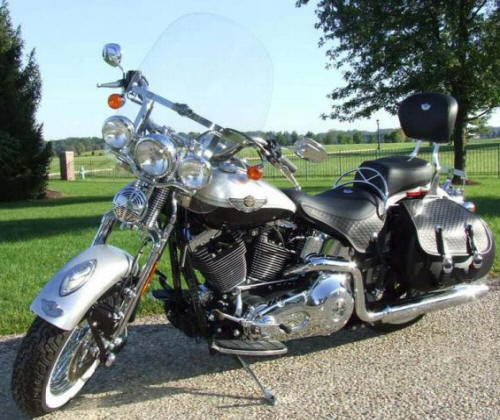 Rent a Harley-Davidson Motorcycle in a Cruise Port of Call
Here's a trend that Harley-Davidson riders everywhere can get "onboard" with: on your next cruise, hop off the ship and onto a rental bike! If you are a fan of seeing "open road" on the back of a Harley Road King or Heritage Classic, there remain countless global frontiers out there to explore!
Harley-Davidson® has established rental locations throughout the world to accommodate the growing cadre of international road warriors. (All rentals are late-model Harley-Davidson® motorcycles, serviced and maintained to strict company standards)
Here are a few examples of the rental opportunities available to avid riders:
Want to see the mountains of Switzerland? Start with a 13-day "Enchanting Rhine" river cruise from AMAWATERWAYS, comprised of a 7-night cruise from Amsterdam to Basel, 2 nights in Lucerne, and ending with a 2-night stay in Zürich. Jump off the ship, then motor along the Swiss Alps, courtesy of Harley-Davidson Zürich.

Are you a history buff? A must-see city is Berlin. Rent a Harley from Classic Bike and visit the Alte National Gallery (a UNESCO World Heritage site), the Brandenburg Gate and the Berlin Wall Memorial. After touring the city, you can catch a 10-Night Elegant Elbe — Berlin to Prague river cruise with Viking River Cruises.

Is Rome, up close and personal, your interest? Rent from Harley-Davidson Roma and the bike will navigate the narrow streets, allow you to park anywhere, and get to Appian Way a lot quicker than did Caesar's Roman Legions. When you're done exploring, embark on Princess Cruises' Star Princess for a 12-Night – Egypt & Aegean Roundtrip Rome cruise!

While biking on a Harley offers terrific side-trip opportunities on any cruise, note that there are some things to keep in mind before you sign up for your rental. For most of Harley- Davisdson's® international rental locations, riders must:
Be 21 years of age or older

Have a valid heavyweight motorcycle operator's license

Have a major credit card

Must possess the skills and knowledge to operate a heavyweight motorcycle

Riders should expect that their Harley-Davidson Authorized Rentals® will provide:
Use of a Harley-Davidson country-approved helmet and rainsuit for a comfortable and enjoyable ride

Short-term luggage storage

24-hour emergency roadside assistance

(In addition, Supplemental Liability Insurance and Supplemental Personal Property & Personal Accident Insurance may be available. Availability, coverage and rates vary by location. Riders must speak directly with their rental locations for details.)