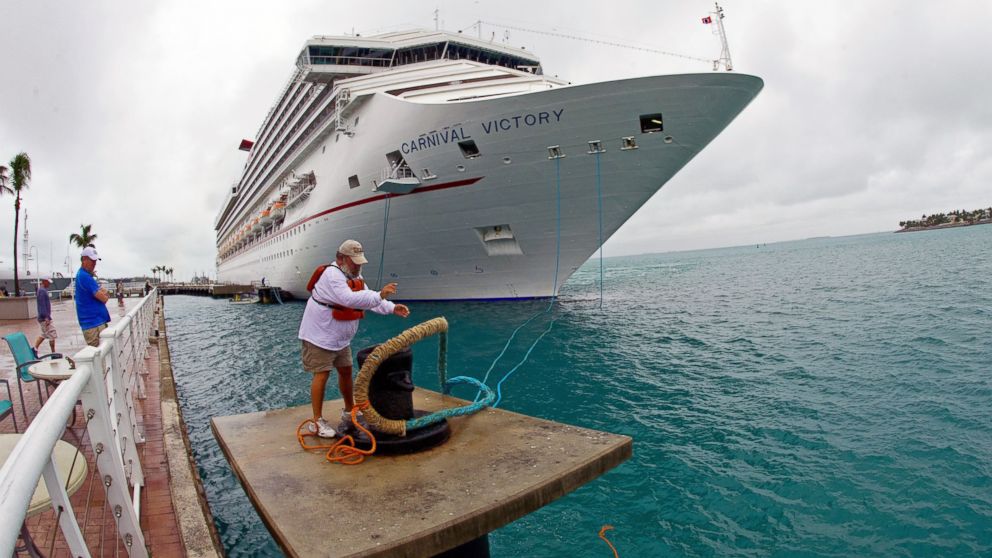 The tranquil waters of Key West have become the subject of a murky debate between locals and state officials who recently suggested that the city's port undergo major improvements to fuel tourism.
The Florida Department of Transportation released a 29-page report last week that stated, among other recommendations, that upgrades must be made to Key West's port in order to maintain cruise ship business.
The city has long been a popular port. It made $5.3 million in disembarkation fees in 2012 and has received 546,004 passengers from 215 port calls this year through September, according to the Port Operations Department.
Titled "Florida's Cruise Industry: A Statewide Perspective," the state report asserts that "improvements are needed to widen and deepen berth and channel areas, and such improvements have yet to enter the feasibility study stage. This is being viewed by cruise lines as a lack of commitment on the part of Key West to encourage cruise business, as it is difficult for cruise lines to make deployment decisions and commitments without knowing if their ships will be able to be accommodated."
It is unclear which cruise lines the report is referencing. The port is serviced by Carnival Cruise Lines, Celebrity Cruises, Disney Cruise Line, Holland America Line, Norwegian Cruise Line and Royal Caribbean International.
New York-Themed Ship Takes Top Honors in Cruise Awards
"I can tell you that all Carnival Cruise Lines ships currently fit in the Key West channel," Carnival spokeswoman Jennifer de la Cruz said, adding that company officials had not read the state's report.
Other cruise lines did not respond to ABC News' requests for comment.
But the president and CEO of the Cruise Lines International Association, Christine Duffy, did make a general statement in support of the report upon its release.
"As this report highlights, Florida and the cruise industry share a unique relationship in furthering the state's economic development and prosperity," she said. "The cruise industry is proud of the contributions it makes to Florida and we look forward to continuing to work with the state and numerous local stakeholders to advance mutually beneficial and sustainable growth."
Whether that growth will include the changes to Key West's port remains uncertain.
Voters shot down a referendum last month to conduct a study on the feasibility for dredging and widening the channel. The Key West Committee for Responsible Tourism opposes such an endeavor, citing the potential ecological impact.
The state Department of Transportation analysis was "trite and tired," committee spokesman Jolly Benson told KeysNet.
By Joanna Prisco, Good America America
For more cruise news & articles go to http://www.cruisecrazies.com/index.html
Re-posted on CruiseCrazies.com - Cruise News, Articles, Forums, Packing List, Ship Tracker, and more