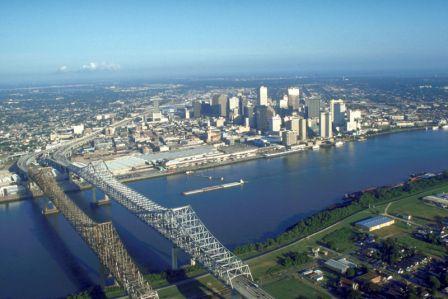 NEW ORLEANS - The state bond commission has approved the final portion of the financing for the new Poland Avenue cruise ship terminal in New Orleans. If all goes as planned, the Port of New Orleans could begin construction of the new facility, early next year.
For now, the $51 million complex is expected to handle one ship at a time. Port Director Gary Lagrange says the terminal building will serve the needs of the surrounding neighborhoods as well as cruise ship passengers.
"We want to receive the input from the neighbors as to what the final product is going to look like, what it consists of and that's a process we're in right now," Lagrange said.
Faubourg Marigny Improvement Association President Lisa Suarez has her concerns.
"The impact to Marigny is going to be greater intensity as well as problems with traffic and parking," Suarez said. "Peters and Chartres have been beefed up to handle traffic, but it's going to be gridlock if the port even makes one mistake."
Bywater resident Phillip Cobb lives on Poland Avenue, about a block away from where the new terminal is expected to be built.
"At this point, they're talking about all the traffic, coming down Poland Avenue from St. Claude and turning at Dauphine into that one gate," Cobb said.
Cobb is pushing the port to build a ramp off of St. Claude Avenue. That would take vehicles through the old navy base, rather than down Poland Avenue to the new facility.
"Do a right hand lane, do a flyover and drop them right into the facility on the back side," Cobb said.
"The access, egress, transportation access is something that we're looking for input from the neighborhood," Lagrange said. "We're studying as part of the process a shuttle bus service that will actually be available to shuttle people on the river side of the floodwall, not down Charter Street."
Neighbors say if done wrong, the Poland Avenue Terminal could cause harm to their current quality of life, But, they say if done right, it could be a win-win for the neighborhoods and the Port of New Orleans.
The port is planning a series of community meetings about the new cruise ship complex.
The project is now expected to be completed in late 2017.
By 4WWL Paul Murphy / Eyewitness News
For more cruise news & articles go to http://www.cruisecrazies.com/index.html
Re-posted on CruiseCrazies.com - Cruise News, Articles, Forums, Packing List, Ship Tracker, and more