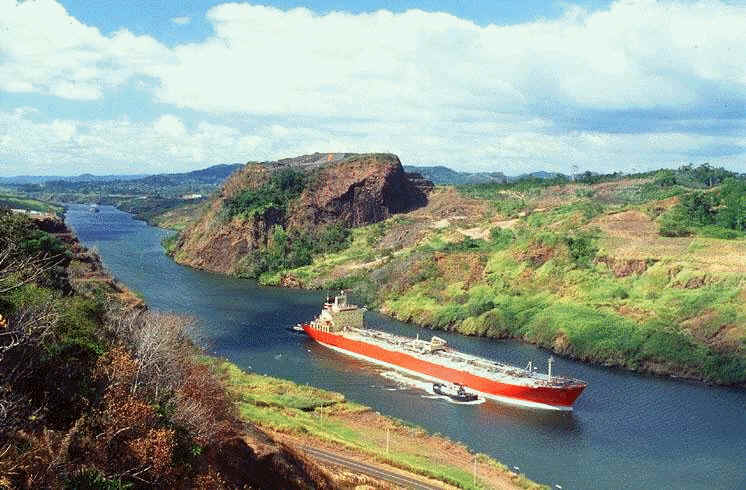 The Panama Canal cruise-line season officially starts, Wednesday, October 5, and runs through the middle of next year. More than 200 transits of these passenger vessels are expected. The transit of Princess Cruises Island Princess will mark the beginning of the season, traveling for 14 days from Los Angeles, California, to Fort Lauderdale, Florida.
According to Jaime Castillo, international trade specialist from the Panama Canal Research and Market Analysis office, at least 205 transits are expected this season.
Among the major companies that are considering Panama and the Canal experience as a destination are Holland America Line, Princess Cruises, Royal Caribbean Cruise Line and Norwegian Cruise Line.
The arrival of smaller cruise ships, such as the Wind Star and Le Levant, also are expected to transit the Canal. These cruises typically travel between the Caribbean Islands and the East and West Coasts of Central America.
Two Carnival cruise ships, the Carnival Inspiration, located in Tampa, Florida, and the Carnival Paradise, ,which operates from Long Beach, California, are scheduled to reposition to their new homeport soon, offering very attractive 14-day trips that include the experience of transiting the Panama Canal.
The Carnival Paradise cruise will sail from Long Beach to Tampa beginning on November 28, 2011, while the Carnival Inspiration will depart on December 3, 2011, operating from Tampa to Long Beach.
With regard to inaugural transits, Norwegian Jewel, with its 2,376-passenger capacity, will sail from New York to Los Angeles in late April 2012. This cruise has a reservation to transit the Panama Canal on May 5, 2012.