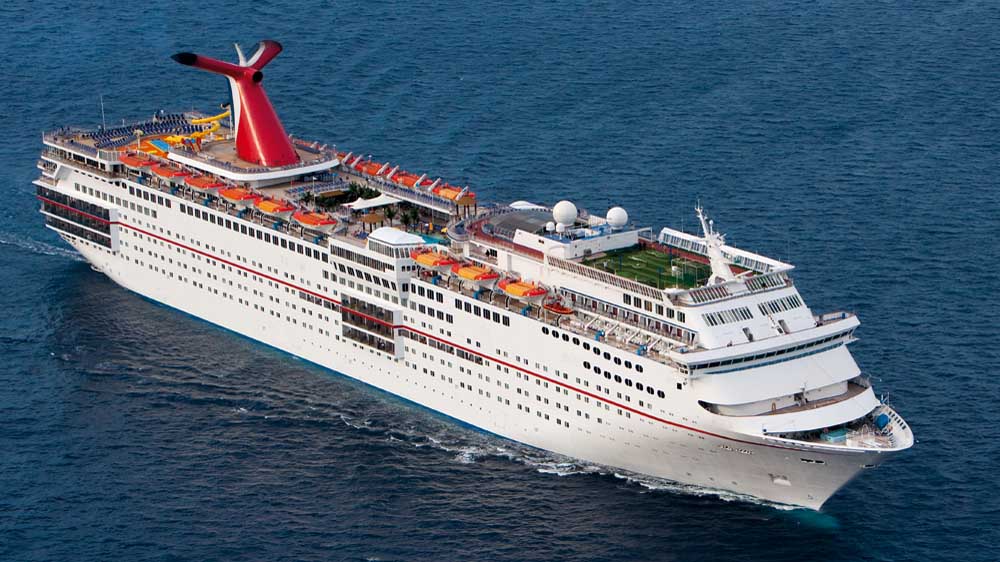 Carnival Cruise Lines is pulling one of its three ships out of Port Canaveral in 2014 and moving it to the Port of Miami.
Carnival Ecstasy will be moved to Miami in January 2014 to take the place of Carnival Imagination, which is being moved to Long Beach, Calif., to expand the company's west coast capacity. The 2,052-passenger ship sails on four- and five-day itineraries from the port.
Although Port Canaveral is losing one ship in 2014, it is gaining another when Disney Cruise Lines moves the Disney Magic from Houston to Port Canaveral.
After the Ecstasy moves to Miami, two Carnival ships will be based at the port — the 2,052-passenger Carnival Sensation, which sails on alternate three- and four-day itineraries, and the 3,646-passenger Carnival Dream, which sails on seven-day itineraries.
Carnival said it wouldn't be replacing the ship at Port Canaveral.
"We're in negotiations with them about several things, but we can't make those kind of announcements," said R. Bruce Deardoff, chairman of the Canaveral Port Authority, which oversees the port.
Port Canaveral is the state's second busiest port with 3.76 million passengers recorded in the 12-month period ending Sept. 30.
Florida's cruise industry in 2011 contributed $6.7 billion to the state's economy and created 130,950 jobs that generated $5.76 billion, according to the Cruise Lines International Association.
By Bill Orben, Orlando Business Journal