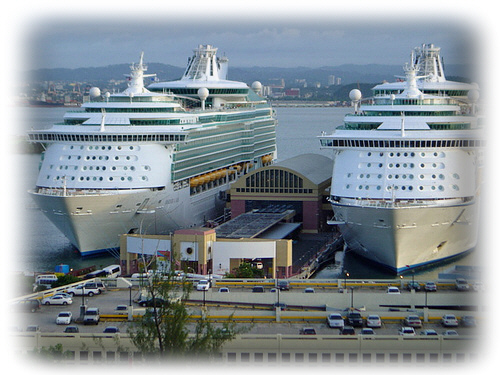 Puerto Rico Gov. Alejandro Garcia Padilla has approved a package of incentives aimed at bringing more cruise ship passengers to the U.S. island territory.
The incentives include 10 percent discount on goods and services purchased by cruise lines as well as a reduction on the per passenger fee for a portion of the arrivals to the island through 2017.
The package previously approved by the legislature also includes a subsidy for companies that use Puerto Rico as a home port for their ships.
The island has been upgrading its main port in San Juan in recent years to accommodate more and larger cruise ships. The city gets more than 1 million cruise passengers a year, but Garcia said in a written statement Wednesday that the government sees potential for growth.
Source: Associated Press
For more cruise news & articles go to http://www.cruisecrazies.com/index.html
Re-posted on CruiseCrazies.com - Cruise News, Articles, Forums, Packing List, Ship Tracker, and more