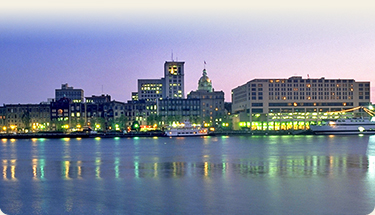 Some Savannah city leaders want to bring a cruise ship terminal to the Hostess City. The city has already completed an economic development study and another study is underway.
Savannah already has cargo ships and riverboats. Could cruise ships be next? Savannah City Council recently funded a $130,000 economic impact study on bringing a cruise ship terminal to the riverfront.
"Could equate to $90 million a year in economic impact with 1,000 jobs," Alderman Tony Thomas said about the results of the study.
The closest cruise ship terminals are in Charleston and Jacksonville. Thomas said the city will now spend $180,000 on a staging study to examine three potential sites on both sides of the Savannah River.
"When you're looking at a capital improvement of this size, it's better to have all of your ducks in a row than to just go do it and then find out that it's not going to work so I think this is money that's well invested," Thomas said.
Thomas said even in the best case scenario the city is still at least five years away from having a cruise ship terminal in Savannah. But many people along River Street think it's a good idea.
"Obviously the effect on business would be incredibly positive," said Sean McNeal of Savannah. "This is the perfect city for any cruise ship to come in."
"I definitely think it would spur business. Make sure the hotels keep turning rooms," Erin Dillon of Savannah said.
Ashley Stembridge's family owns Bernie's Oyster House on River Street. "We talked about that before," she said. "That we thought we didn't know why we didn't have one before. So I think it would be great. I think it would bring a lot of tourism, a lot of business."
But others like Jeff Dudys of Savannah aren't convinced. "Before they get into another major project I think they should really look into this a lot further," he said.
If the study is positive, the city will try to find sources of funding. Visit Savannah said it's too early to comment on the cruise ship idea. Thomas said a cruise ship terminal would cost at least $25 million. At this point, there are no plans to fund one.
By The Coastal Source