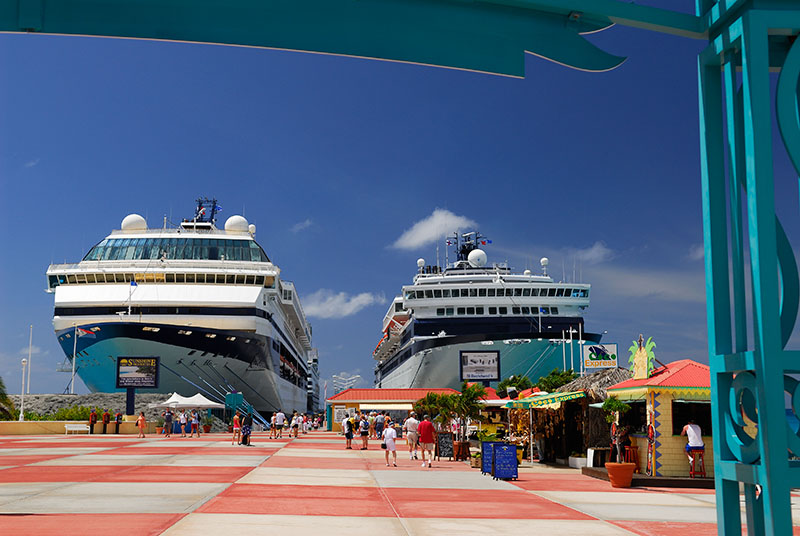 The Port of St. Maarten is seeking a long-term home-porting agreement with luxury operator Seabourn Cruise Line, according to local media reports.
"Because of a successful home-porting experience, a commitment over the long-term is being explored," according to press release from the St. Maarten Harbour Group of Companies, which operates the St. Maarten cruise port, one of the Caribbean's most active. The statement was cited in a St. Maarten Daily Herald article published Wednesday. "The port has the necessary facilities and experience in forming strategic partnerships, and St. Maarten as a cruise destination is in itself a preferred destination for international cruise lines."
Seabourn Cruise Line representatives in New York declined to comment on the reported discussions. St. Maarten Harbour Group chief executive Mark Mingo did not respond to requests to comment on the Daily Herald report, but is quoted in the Herald article as a good fit for home-porting in St. Maarten as Seabourn's ships are among the cruise industry's smallest.
"We do not have the infrastructure and logistics to homeport a vessel with 3,000 passengers and 5,000 pieces of luggage. We can handle comfortably 500 to 1000 passengers," he said.
By Brian Major, Travel Pulse
For more cruise news & articles go to http://www.cruisecrazies.com/index.html
Re-posted on CruiseCrazies.com - Cruise News, Articles, Forums, Packing List, Ship Tracker, and more