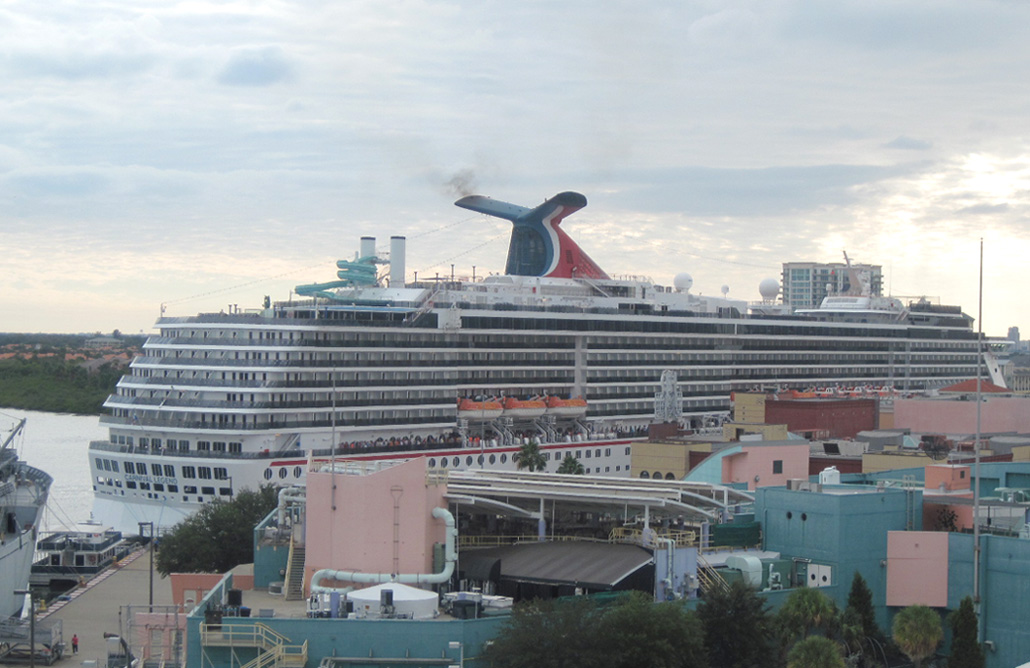 Today the Tampa Port Authority (TPA) Board of Commissioners approved a new agreement to homeport Carnival Cruise Lines (CCL) ships at the Port of Tampa through 2017. The agreement will entail CCL's long-term commitment to the Tampa cruise markets and how it will strengthen the marketing initiative between the cruise line and port authority.
Carnival Cruise first sailed to Tampa in October 1994. It's the largest economic engine in West and Central Florida. Today's contract agreement falls immediately on the heels of yesterday's unveiling of the new economic impact study completed for the port authority by Martin Associates, underlining the port's impact of $15.1 billion.
Port executives and cruise members are uncertain about Tampa's success and image as a major cruise port destination. Carnival sails from Tampa to Western Caribbean destinations year-round.
The Port of Tampa will offer several options including Carnival Lines, Norwegian Cruise Line, Holland America Line, and Royal Caribbean Cruises. Nearly one million passengers vacation on these cruise lines, and the Port of Tampa is thankful for the continued growth.
Cruising is one of the safest, most affordable, and enjoyable vacation experiences available today, according to Christine Duffy, president and CEO of Cruise Lines International Association (CLIA).
Paul Anderson, Tampa Port Authority director, said, "This new contract with Carnival Cruise Lines is a definite sign of a strong, continuing partnership with the world's largest, most popular cruise line, and it is very exciting to see the Port of Tampa near its twentieth year as a home port for Carnival ships, providing quality vacation experiences from our port and our facilities."
By Stefanté Randall, 10 News Intern
For more cruise news & articles go to http://www.cruisecrazies.com/index.html
Re-posted on CruiseCrazies.com - Cruise News, Articles, Forums, Packing List, Ship Tracker, and more