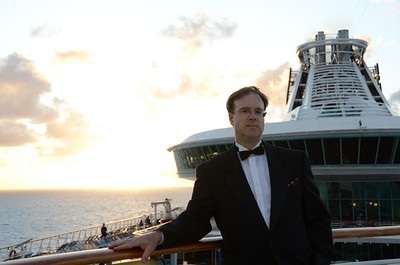 Posts

3

Joined

Last visited

Days Won

1
About KevinGChapman
Personal Info
First Name
Last Name
Gender
City
State
Country
Cruising
First Cruise Year
Cruises Sailed
Days Cruised
Favorite Cruise Line
Favorite Cruise Ship
Favorite Shipboard Activity
Favorite Itinerary
Favorite Port of Call

Royal Dock Yards, Bermuda

Favorite Port Activity
Places I've Cruised To

Bermuda, Caribbean, Alaska, Italy/Spain/France

Last Ship Sailed
Last Cruise Date
Next Cruise Ship
Next Cruise Date
Details
Hobbies & Interests
Music
Books

my own -- Kevin G. Chapman - The Mike Stoneman Thriller series

Occupation
Recent Profile Visitors
The recent visitors block is disabled and is not being shown to other users.
not sure why the cover picture came out so huge! Not intentional. Enjoy the book, Jan! You can view a preview here: Preview Page for Lethal Voyage (first 3 chapters – Audiobook Chapters 1-3) -- https://kevingchapman.com/my-books/lethal-voyage-cover/

Greetings! I'm an avid cruiser and just completed my latest novel, a crime-thriller set . . . on a cruise ship! Come join NYPD homicide detective (and me!) on the fictional Colossus of the Ocean as Mike and his partner track a killer who may be coming after Mike's cabin-mate next! It's a chance to pretend to be on a cruise (a six-night trip from NYC to Bermuda). Bruce Frommert from Travelling with Bruce had this to say: "Take a six-night cruise to Bermuda from your couch. If you like cruising, you should get yourself a copy of Lethal Voyage. I loved it!" You can watch him talk about the book on his YouTube channel (which is totally someplace you should try out!) here: "Take a 6-night cruise to Bermuda in one night." — Travelling With Bruce recommends that you read "Lethal Voyage!" – Kevin G. Chapman I love to talk about cruising, about books, about poker and golf, and particularly about my favorite destination -- Bermuda!