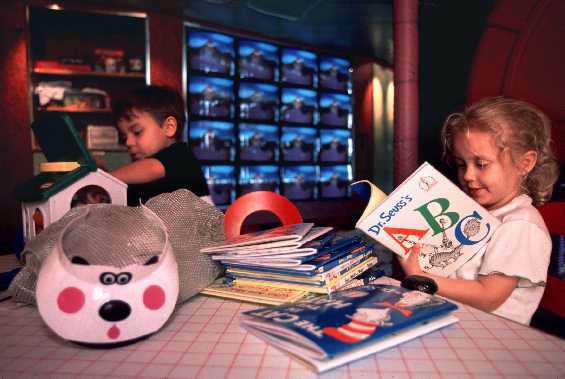 Carnival Cruise Lines, which has offered baby-sitting services on its ships, will offer a new late-night children's activity program fleetwide starting in June.
Called Camp Carnival Night Owls, the program will offer supervised activities from 10 p.m. on for three age groups, Mark Tamis, senior vice president of guest operations, announced during a press meeting aboard the new Carnival Magic, which entered service May 1.
For age 2 to 11 years, the program will operate until midnight and cost $13 per child with a 15 percent gratuity. The program will operate until 1 a.m. for those age 6 to 8 years and cost $20 with a 15 percent tip. And for kids age 9 to 11 years old, the program will end at 3 a.m., when children can be delivered back to their staterooms. That program will cost $33 plus the 15 percent. Participating children will also receive a gift backpack, Tamis said.
Carnival expects to carry about 670,000 children in 2011. The Carnival Magic has 19,000 square feet of children's and teen areas.