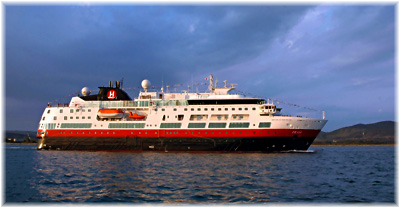 Adolfo Perez, a 29-year veteran of Carnival Cruise Lines, has been named managing director for Carnival Cruise Lines – UK.
In this role, Perez will lead the line's strategic growth initiatives in the UK, overseeing all sales, marketing, reservations and trade engagement activities.
"Adolfo is a seasoned travel industry professional with a passion for the cruise business, a commitment to innovation and a proven track record for success," said Lynn Torrent, Carnival's executive vice president of sales and guest services. "His outstanding leadership skills will help achieve our goal of building greater awareness and demand for the Carnival brand in the UK," she added.
Previously, Perez served as Carnival's vice president of contact center sales, overseeing all individual and group reservations for the company's domestic and international markets. Within that role, he was responsible for leading multiple, wide-ranging teams in sales and marketing initiatives and customer service, employee training and development as well as the fostering of travel agent relationships.
Perez first joined Carnival in 1982 as an embarkation agent and has held multiple managerial positions within the reservations sales arena over the past three decades.
He holds a master's degree in business administration from Florida International University in Miami, as well as a Certified Travel Counselor (CTC) designation from the Institute of Certified Travel Agents (ICTA).