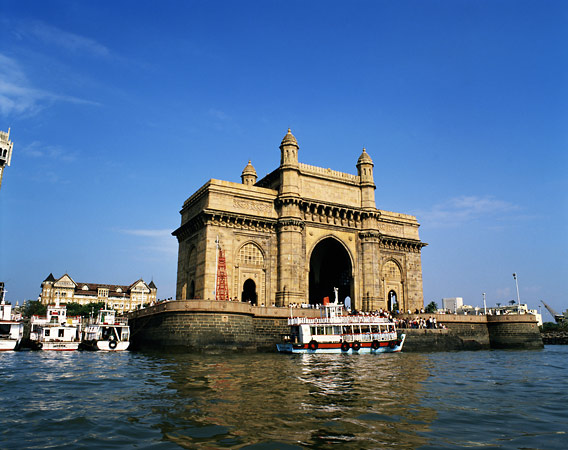 Cruisers who want to visit a specific part of the world or those with limited time can still experience the exotic ports of call, overnight adventures and unique onboard atmosphere of Holland America Line's 2012 Grand World Voyage, with eight segments available ranging from 18 to 50 days.
"We understand that not everyone has 112 days to sail on a Grand World Voyage, so we divided the itinerary into eight fascinating and exciting segments that highlight the best of each region," said Richard Meadows, executive vice president, marketing, sales and guest programs for Holland America Line. "The Grand World Voyage is a long-standing tradition with Holland America Line. Each segment has been carefully crafted to ensure unique experiences that will resonate with our guests."
ms Amsterdam's full 112-day Grand World Voyage sails roundtrip from Fort Lauderdale, Fla., departing Jan. 6, 2012. The adventure takes a westbound route with the first stops in the Caribbean, then on to explore South America, the South Pacific, Australia, the Far East, India and Europe. The voyage boasts numerous special events including headline performers such as renowned trumpet player Doc Severinsen and five-time Grammy nominated Michael Feinstein.
A sampling of shorter segments available on the 2012 Grand World Voyage includes:
18 Days from Fort Lauderdale to Buenos Aires
Departing Fort Lauderdale Jan. 6, guests on this segment enjoy sunny Caribbean ports before sailing along the eastern coast of South America. In addition to calls at smaller ports such as Belem and Recife, overnight calls at Rio de Janeiro, Brazil, and Buenos Aires, Argentina, ensure guests have time to celebrate the Carnival atmosphere and take in a tango show.
50 Days from Fort Lauderdale to Sydney, Australia
Departing Fort Lauderdale Jan. 6, the longest segment of the Grand World Voyage includes the 18-day segment to Buenos Aires and then continues on an exciting exploration of Antarctica including sailing around Cape Horn. The Amsterdam continues to Easter and Pitcairn islands before touching on island jewels in French Polynesia and ending at Sydney.
32 Days from Sydney to Mumbai (Bombay), India
Amsterdam departs Sydney Feb. 26 and makes an overnight call at Cairns, Australia. After exploring The Great Barrier Reef and its magnificent underwater scenery, the ship heads to Komodo Island to encounter the infamous Komodo dragon. An overnight at Hong Kong opens the door to overland shore excursions to Angkor Wat, Cambodia, or the Great Wall of China. Amsterdam then calls at ports in Vietnam, stays overnight at Singapore and continues on to Thailand and Sri Lanka before making a maiden call at Mangalore, India.
22 Days from Singapore to Piraeus (Athens), Greece
Departing March 19 from Singapore, Amsterdam calls at ports throughout India, including an overnight at Mumbai, and then spends six leisurely days at sea before calling at Safaga and Sharm el Sheik, Egypt. A daylight transit of the Suez Canal enables guests to enjoy the passage as the ship makes it way to Piraeus.
30 Days from Mumbai to Fort Lauderdale
Guests looking to sail on the latter half of the Grand World Voyage can embark March 29 at Mumbai and sail through the Suez Canal to the Mediterranean. Amsterdam calls at ports throughout Greece, Italy and Spain, including overnight calls at Piraeus and Barcelona, Spain, before visiting the floral and fragrant port of Funchal, Madeira. The ship then sets sail across the Atlantic Ocean on a seven-day crossing to Fort Lauderdale, marking the end of the Grand World Voyage.
A Grand Onboard Experience
Sailing on Holland America Line's Grand World Voyage is a cruise experience unlike any other. Onboard amenities are elevated to the highest degree. The finest service is always nearby, with nearly one crew member for every two guests and many of them Grand Voyage veterans. A different dining experience is offered every day, with the opportunity to enjoy a wide variety of exquisite food and fine wine from around the world, including regional specialties that highlight the ports of call. Entertainment features local cultural and folkloric shows, special guest headliners, illuminating speakers and many other festive events and galas.
Grand World Voyage segment fares begin at $3,049 per person, while fares for the full Grand World Voyage start at $18,999 per person, both double occupancy.
About Holland America Line [a division of Carnival Corporation and plc (NYSE: CCL and CUK)]
Holland America Line's fleet of 15 ships offers more than 500 cruises to 354 ports in 98 countries, territories or dependencies. Two- to 110-day itineraries visit all seven continents and highlights include Antarctica, South America, Australia/New Zealand and Asia voyages; a Grand World Voyage; and popular sailings to ports in the Caribbean, Bermuda, Alaska, Mexico, Canada/New England, Europe and Panama Canal.
Fleetwide, the company features Signature of Excellence enhancements, a commitment totaling more than $525 million, that showcase the Culinary Arts Center presented by Food & Wine magazine — a state-of-the-art onboard show kitchen where more than 60 celebrated guest chefs and culinary experts provide cooking demonstrations and classes — Explorations Cafe powered by The New York Times, Digital Workshop powered by Windows, teens-only activity areas and all new stateroom amenities highlighted by flat-panel TVs and plush Euro-top Mariner's Dream Beds.
World's Leading Cruise Lines
Holland America Line is a proud member of World's Leading Cruise Lines. Our exclusive alliance also includes Carnival Cruise Lines, Cunard Line, Princess Cruises, Costa Cruises and Seabourn. Sharing a passion to please each guest and a commitment to quality and value, World's Leading Cruise Lines inspires people to discover their best vacation experience. Together, we offer a variety of exciting and enriching cruise vacations to the world's most desirable destinations.