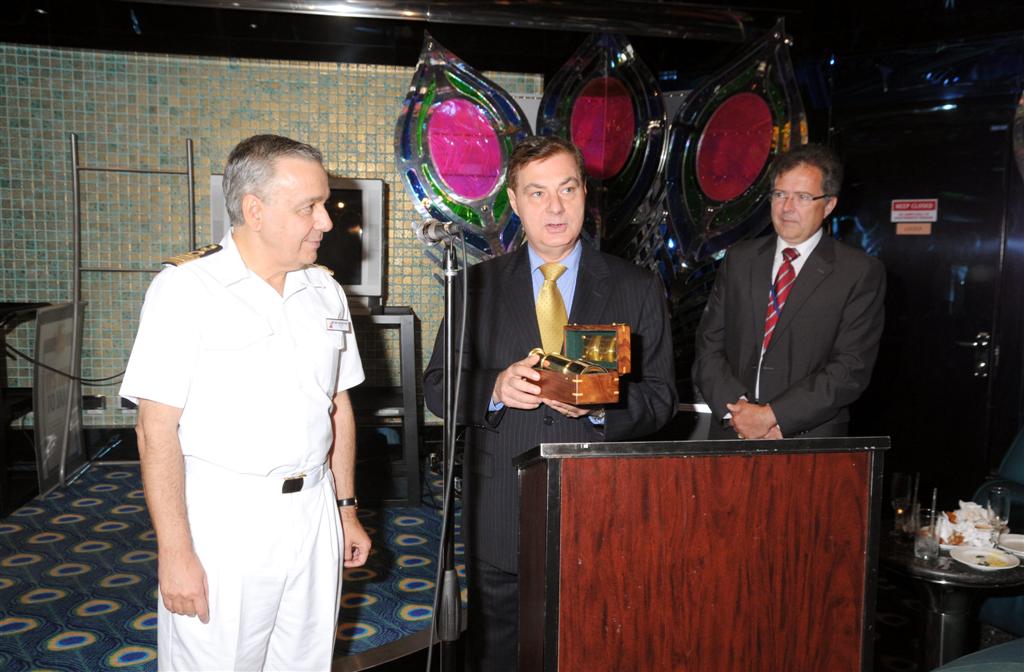 The Port of Saint John, New Brunswick, kicked off its 2011 cruise season with a day-long visit by the Carnival Glory, which calls at the historic port as part of its four- and five-day eastern Canada cruise program from New York.
The occasion was commemorated with champagne reception on board attended by dozens of dignitaries, VIPs and media. In the photo, Chair of the Saint John Port Authority Stephen Campbell presents Carnival Glory Captain Agostino Fazio with a highly detailed nautical telescope – a new tradition for first-call festivities in Saint John.
Carnival Glory will operate its popular four- and five-day eastern Canada schedule through September 5 followed by a series of seven-day fall foliage cruises from New York that also include a stop in Saint John. Carnival Glory will make 26 calls to Saint John in total this summer and fall, accounting for nearly 75,000 visitors to the port.