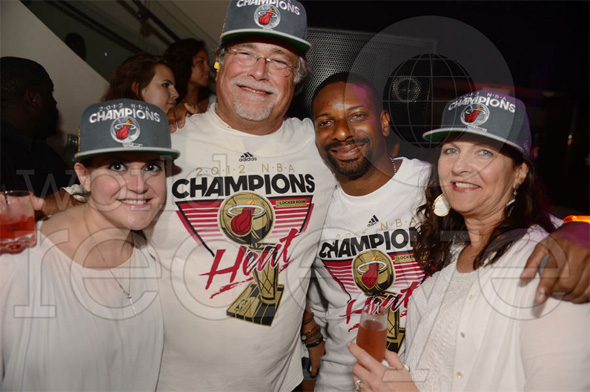 Carnival Cruise Lines has had a rough couple of years and the news wasn't great during Friday's latest financial report. But the chairman of the world's largest cruise ship operator is probably not too dour today.
Carnival Corp. reported that revenue for the second quarter dropped to $3.5 billion from $3.6 billion in the same period last year. Net income fell to $14 million, or 2 cents a share, from $206 million, or 26 cents, in the same quarter last year.
Shares of the company dropped 92 cents, or 2.7%, to $33.66 on Friday.
The company's woes include $145 million in unrealized losses on fuel derivative contracts and a 1.4% drop in revenue per day for each available berth in the second quarter, according to the company's financial report.
Still, the financial results probably did not bother Carnival Chairman and Chief Executive Micky Arison too much. He also owns the Miami Heat, which won its second NBA championship Thursday.
The NBA victory caps a tumultuous couple of years for Arison.
In 2010, a fire broke out in the Carnival Splendor after it launched from Long Beach, leaving nearly 4,500 passengers and crew members without air conditioning, hot food and telephone service. Even the toilets were down for a while. The ship was towed into port in San Diego three days later.
In January, the Costa Concordia, owned by a subsidiary of Carnival Cruise Lines, ran aground on an island off the Tuscan coast of Italy, killing 32 passengers and crew members.
But Arison looked happy Friday in a photo he sent out on Instagram, the social photo-sharing network, showing him and his family holding the Larry O'Brien NBA championship trophy.
Source: The Los Angeles Times