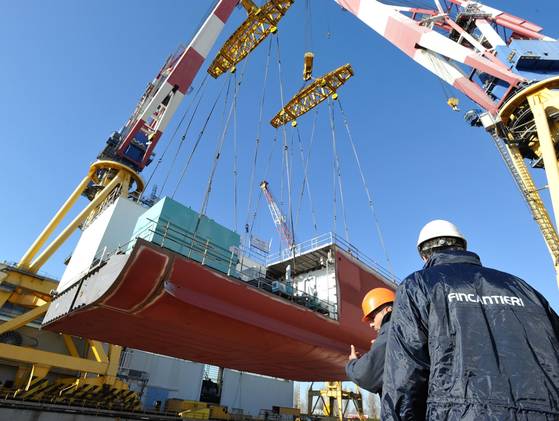 Costa Cruises' largest ship ever began taking shape this week at a dry dock in Italy.
Workers at the Fincantieri shipyard in Marghera laid the first block of the hull for the 132,500-ton Costa Diadema, which will be nearly 16% larger than the largest Costa ship now at sea.
Scheduled to debut in late 2014, the $715 million vessel will have 1,854 cabins and be able to hold up to 4,947 passengers. Designed as a new flagship for the Italy-based line, it'll be the largest cruise vessel flying the Italian flag.
The much-publicized loss of the Costa Concordia in an accident off the coast of Italy in January and the scrapping of the Costa Allegra after a fire in February has left Costa Cruises with just 14 ships.
Costa says the initial block of the Costa Diadema weighed nearly 500 tons and measured 51.5 feet wide by 95 feet long. Its placement in the dry dock where the vessel will be built over the coming year was marked by a small ceremony.
"The construction of the Costa Diadema is a tangible commitment to the future growth of our company," Costa CEO Michael Thamm said at the event.
By Gene Sloan, USA Today