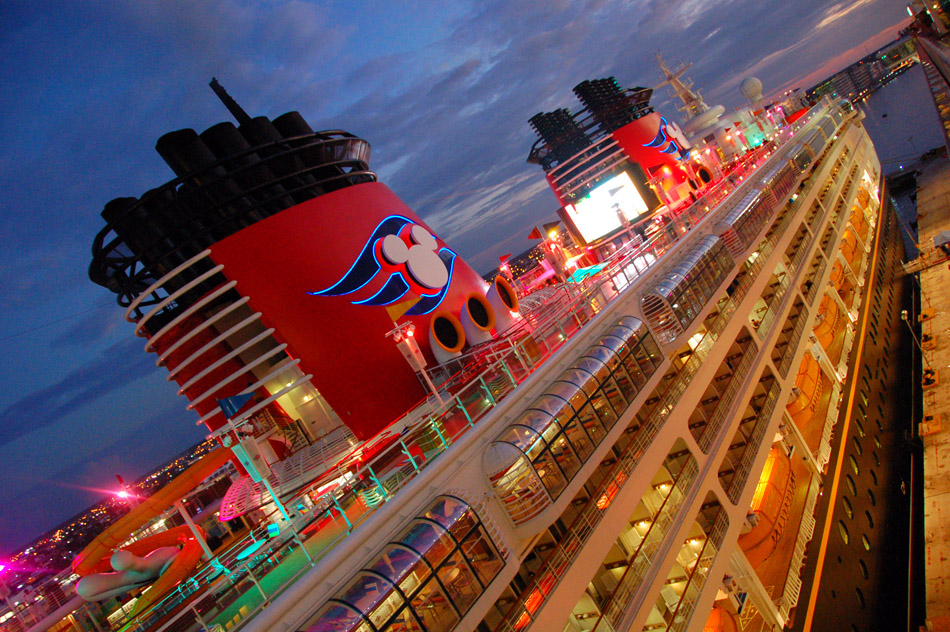 For the first time, Friends of the Earth has awarded an A grade to a cruise line for three key environmental practices.
Now for the bad news: Cruise ships dumped more than a billion gallons of raw sewage into the oceans last year, says the environmental group in issuing its fourth Cruise Ship Report Card in five years.
The 16 cruise lines evaluated for the report are cleaning up their acts to some degree, but 40% of 162 ships evaluated still have not invested in modern equipment that would more effectively treat waste water and sewage, the report says. Others continue to burn fuel while docked, rather than connecting to shore-based power. The report also measures how well the lines complied with Alaska's water quality laws.
Ships are allowed to dump raw sewage into the ocean, as long as they're at least three nautical miles from shore, the report notes.
"It's time for cruise ships to stop using our oceans as a toilet," Marcie Keever, oceans and vessels program director for F.O.E said in a statement. "This is an industry worth billions of dollars that could install the most advanced sewage treatment technology available for the cost of a single can of Coke per passenger."
Disney Cruise Line earned an overall A for its fleet of four ships.
The world's largest line, Carnival Cruise Lines, with 24 ships, received an overall grade of C-minus, but got an F for sewage treatment. Only two of its vessels have what F.O.E calls "advanced sewage treatment technology."
Two other Carnival-owned lines, the luxury Seabourn and upscale Cunard lines received an A for sewage treatment, but also got overall grades of C-minus. Among other brands in Carnival's portfolio: Holland America and Princess Cruises both earned a B; the P&O and Costa lines both got an F.
Carnival Corp. spokesman Roger Frizzell, told the Miami Herald that almost half of the company's 48 ships do have advanced waste water treatment plants, and the lines are addressing the issue of using more shore power.
He said the grading system was "hardly realistic … given the complexity of a cruise line's sustainability systems and requirements."
The industry group Cruise Lines International Association also took exception with the report, telling the Herald it "does a disservice to consumers that may wish to obtain credible information on the responsible environmental practices of cruise lines."
By Jayne Clark, USA TODAY
For more cruise news & articles go to http://www.cruisecrazies.com/index.html
Re-posted on CruiseCrazies.com - Cruise News, Articles, Forums, Packing List, Ship Tracker, and more