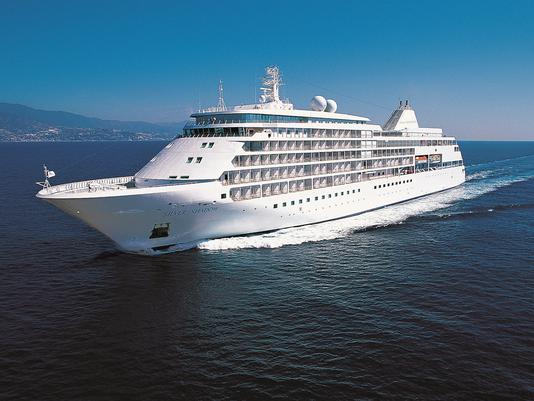 One of the world's most luxurious cruise ships has failed a health inspection conducted by the U.S. Centers for Disease Control and Prevention.
In what is a rare occurrence for modern day vessels, the U.S. health agency gave a failing score of 84 out of 100 to Silversea Cruises' 382-passenger Silver Shadow, an all-suite icon of luxury cruising that boasts rooms for two starting at over $1,000 a night.
The surprise health inspection took place in Skagway, Alaska on June 17 but is just now coming to light.
As part of its Vessel Sanitation Program, the CDC conducts unannounced inspections of passenger ships docking in U.S. ports twice a year and grades them on a 100 point scale. A score below 86 is considered failing.
The CDC has yet to make its report listing reasons for the failing grade public. The agency normally posts reports on failing ships on its website within a few months of inspections.
In a statement sent to USA TODAY, Silversea says the failure is an aberration, noting that the 13-year-old vessel never has failed an inspection before.
"Silversea is deeply disappointed by this specific and only unsatisfactory score and has taken immediate measures to address the issues identified in the inspection report," the line says in the statement.
The last six inspections of the ship by the CDC have resulted in scores ranging from 95 to 99, according to CDC records.
By Gene Sloan, USA Today
For more cruise news & articles go to http://www.cruisecrazies.com/index.html
Re-posted on CruiseCrazies.com - Cruise News, Articles, Forums, Packing List, Ship Tracker, and more