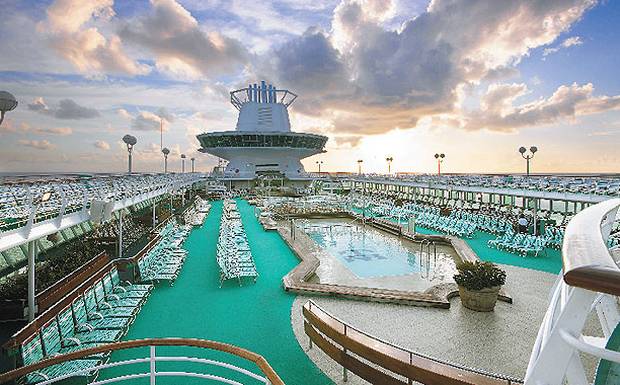 Is Royal Caribbean mulling the launch of a new cruise brand? That's the word today from Wall Street analyst Robin Farley of UBS, who says the topic came up during a recent meeting with management.
In a note sent to the investment firm's clients, Farley says the parent company of Royal Caribbean and Celebrity Cruises is thinking about "possible uses for its older ships, which may include spinning them into (a) lower-priced brand to protect the pricing of existing brands that are at a premium to the smaller older ships."
Farley says the new brand likely would not be for the U.S. market but perhaps for Latin America or Asia.
Farley didn't say which ships in the Royal Caribbean and Celebrity Cruises fleet might be spun into a new brand, if any. The two lines have 21 and 11 ships, respectively. Royal Caribbean also owns upscale Azamara Club Cruises, which has two small ships, as well as four-ship Spanish line Pullmantur and one-ship French line CDF Croisieres de France.
The Royal Caribbean brand's oldest vessels are the 22-year-old Majesty of the Seas and the six Vision Class ships unveiled between 1995 and 1998. The Celebrity Cruises brand's oldest vessels are the 19-year-old Celebrity Century and the four Millennium Class ships unveiled between 2000 and 2002.
By Gene Sloan, USA Today
For more cruise news & articles go to http://www.cruisecrazies.com/index.html
Re-posted on CruiseCrazies.com - Cruise News, Articles, Forums, Packing List, Ship Tracker, and more