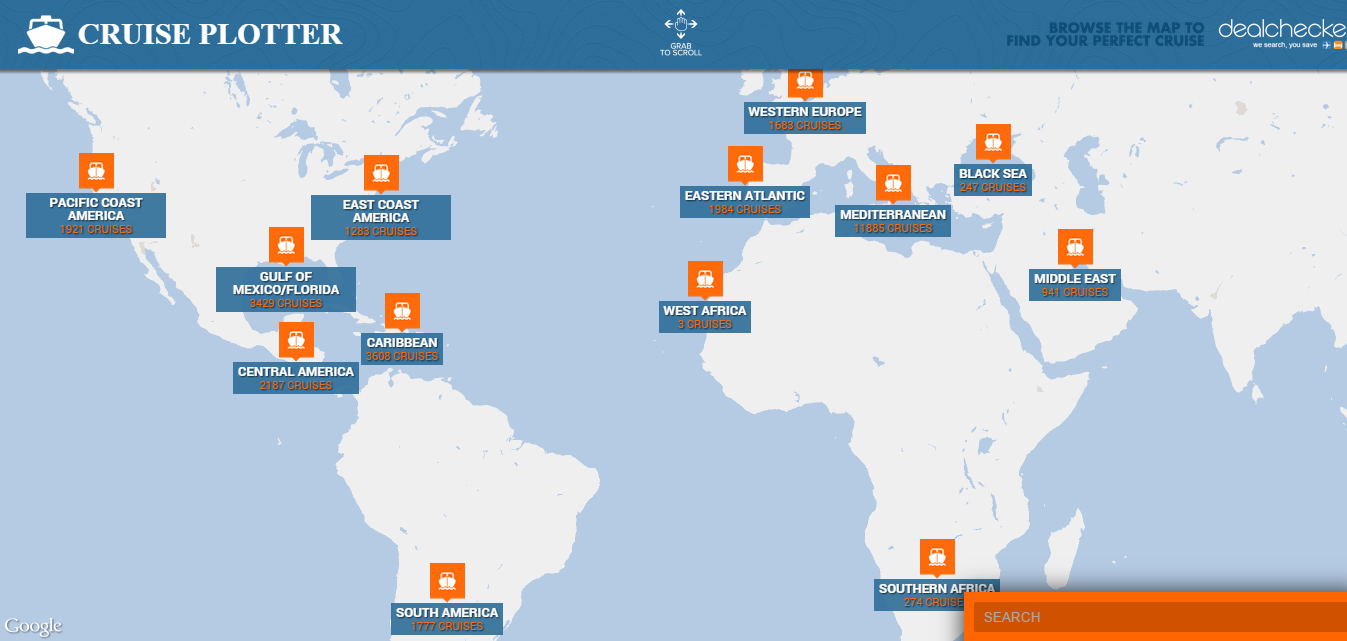 Daunting. That is one word that is often used to describe the process of booking an international vacation. In some cases, this attitude towards the process can often put some people off the idea of getting out and seeing the world all together. Thankfully, Dealchecker has come up with the Cruise Plotter, an all-new tool that features hundreds and hundreds of cruises from a handful of different cruise providers to over 200 international destinations all on one easy to use interactive map!
The idea behind the Cruise Plotter is a simple one – you search the map for a destination that you would like to visit, click, and a number of cruises going either to or through that destination will be displayed to you. All you need to do from then is choose one that best suits your budget. The hardest part of the whole process is deciding where you want to go!
It could be a sight-seeing trip to the Galapagos Islands, a relaxing cruise around the Gulf of Mexico, or even a trip to the subtropical Japanese island of Okinawa – the Cruise Plotter will help you find the best deals on cruises to all of them.
If you have been longing of seeing the world in a relaxing fashion, head on over to the Cruise Plotter today and get hunting for that perfect vacation!